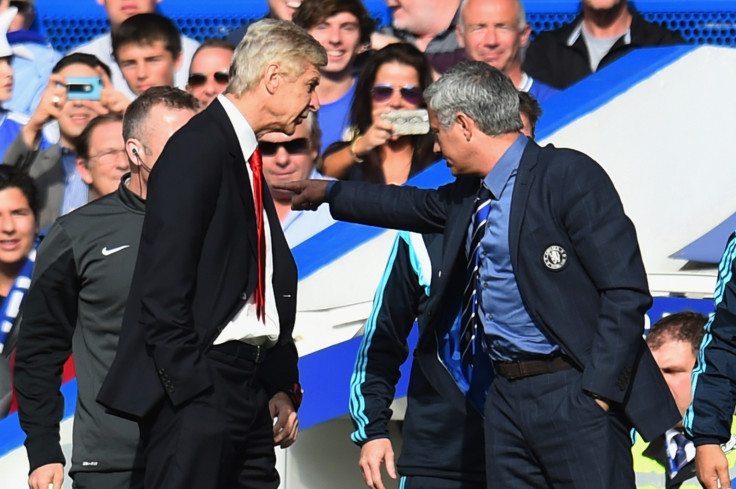 Arsenal legend Thierry Henry says Manchester United will have to beat his former club at Old Trafford if they want to stay in contention for the Premier League title.
United are six points behind Arsenal in sixth place in the Premier League table and are eight points adrift of leaders Liverpool.
The Red Devils have only won one of their last four matches in the league, but manager Jose Mourinho has never lost a league match against Arsenal counterpart Arsene Wenger.
"Can Arsene Wenger win a game against Jose Mourinho in the league? That's what everyone wants to see," Henry told Sky Sports.
"Obviously Mourinho does something tactically that stops Wenger from winning.
"But Arsene has had a lot of opportunities to win a game against a side Mourinho was coaching – I am talking about the league – so when is it going to happen?"
Henry said it was tough for him to pick a winner at Old Trafford, despite the hosts' inconsistent run of form. Visitors Arsenal have not lost in the league since their opening day home defeat against Liverpool.
"It's going to be a tough game for both teams," Henry added.
"What Manchester United are we going to get, what Arsenal are we going to get?
"United have had some difficult games before the Swansea game while people were questioning Arsenal about how well they can do against a big team. But they answered that against Chelsea at home, who are admittedly a lot different now in the way they play."
Arsenal can go top of the table with victory at Old Trafford on 19 November, with Manchester City and Liverpool not in action until later in the day.
Henry said: "It's difficult to call these games after international duties. Who is going to come back fit? Who is actually going to come back?
"Maybe it wasn't ideal for United to have the break after a victory as they had to go away and then come back. It's "must-win" for United if they want to stay close to the top."