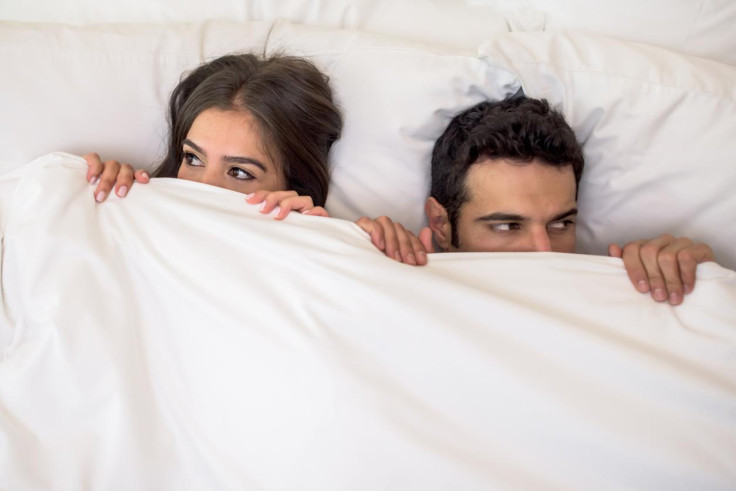 If you've been yearning to see how you measure up in the bedroom against others around the world then a "smart condom" claiming to record and share everything from speed, size and calories burned will soon hit the high street.
The internet of things (IoT) appears to have hit the climax of connected devices with the i.Con from British Condoms UK, which will retail for £59.99 ($73) a pop and carry the tagline: "The future of wearable technology in the bedroom". And British Condoms UK claims more than 90,000 people have already registered an interest.
The device is not an actual condom, however. First touted last year, the i.Con comes in the form of a smart-ring that sits at the base of any normal branded condom. The firm is keen to stress that it can be used more than once and its design is water-resistant and lightweight.
It is said to use nano-chip and sensor technology to "measure and remember" a number of different variables during sexual experience, or "sessions" as the firm's website calls them. These stats can later be anonymously shared with the world, if that's what you're into.
Once a session is completed British Condoms UK said data can be linked to a smartphone via Bluetooth and the previous statistics will be cleared. It has an integrated micro USB port that takes about an hour to charge and this will reportedly provide six to eight hours' worth of "live usage".
The i.Con will record: the number of calories burnt during sexual intercourse, speed of thrusts, total number of thrusts, frequency of sessions, total duration of sessions, average velocity (yes, really) of thrusts, girth measurement, skin temperature and the position you were in.
Interestingly Adam Leverson, lead engineer on the i.Con project, claims the technology also has the capability to "alert the users to any potential STIs present." The firm is in the final testing stages and is aiming for a full public released later this year, it said on its website.
With the IoT industry a known security nightmare, many users will likely be concerned their girth size and velocity of thrust information may get leaked or stolen by hackers, but the firm maintains all data will be kept completely anonymous.
"We knew we were on the cusp of creating something special with i.Con, and bringing a new meaning to wearable tech," said Aaron Slater, spokesperson for the Nottingham-based British Condoms UK, who called the smart condom a "game-changer".
IBTimes UK contacted British Condoms UK to ask for more technical details on the so-called STI detection, however had recieved no response at the time of publication.