'Skynet is here': How Orbital Insight is using satellites and AI to map the entire world
'Moore's Law is going to space' said AJ DeRosa at the IBTimes UK data conference.
Space, far from being the final frontier, may turn out to be the key to unlocking unknown insight about planet Earth. That's the hope of Orbital Insight, a US firm monitoring the globe using a mixture of machine learning and satellite-enhanced geo-analytics.
From retail traffic levels to agriculture to poverty mapping, the up-and-coming Californian company is taking a scientific approach to data by partnering with satellite firms to blast rockets into space and watch key industrial changes from the black sky above.
By 2020, there will be enough satellites in space to take real-time surveillance of the entire world, said AJ DeRosa, an Orbital Insight executive during the IBTimes UK/Newsweek AI and Data Science conference in London on 1 March. "Yes, Skynet is here," he laughed.
Yet, Orbital Insight is not hoping to become an AI-based overlord. Instead the firm claims to be on a "quest to find truth and transparency" by using satellite imagery – and big data analysis – to offer its (paying) clients information relating to their fields of expertise.
The use-cases are vast. In one recent example, the firm caused a splash by using its tools to chart the troubles of a US retailer called JC Penney. It monitored images of its car parks going back the course of a year and found the decline in cars matched the decline in its stock price.
"Satellite imagery is exploding, then you have deep learning, one of the hottest topics today," DeRosa said to a full room of attendees. "It's come of age and can now characterise and classify imagery better than a human. When that happens now, you can scale.
"Our platform can see cars, trains, planes, oil tanks, anything that you want. Once that's done, we can throw it to the data science algorithms and actually create information and insight from that. Then, we can deliver it through a web portal or an API."
Of course, sending satellites into the black abyss of space is not cheap. That's why Orbital Insight has partnered with firms already doing so. One is a US start-up called PlanetLabs, which recently launched over 100 "cube-sats" (small satellites) from the International Space Station costing $100,000 apiece.
These offer a 3-5m resolution of the planet, producing daily insights. They still have to deal with weather issues like clouds, DeRosa admitted, yet maintained that with a clear view the firm is able to offer groundbreaking results. "Moore's Law is going to space," he beamed.
Orbital Insight, which last year raised $20m (£16.2m) in fresh capital (with a little help from the Central Intelligence Agency's tech wing, In-Q-Tel), has claimed its platform has an enviable slew of uses. These range from agriculture to being able to count ships at ports, DeRosa said.
Yet some of the more interesting examples step away from the humanitarian and towards the potentially clandestine – monitoring oil production in China is one example. Another is that it can be used to gain insight into what nuclear plants are operational around the world.
"Take China, for example," DeRosa said. "You want to measure oil in China you need to know where the tanks are and China doesn't tell you anything – a lot of countries don't like to tell you anything. What we can do is create a neural network that can find the tanks.
"There were publicly known to be 500 [oil] tanks in China, we found 2,001."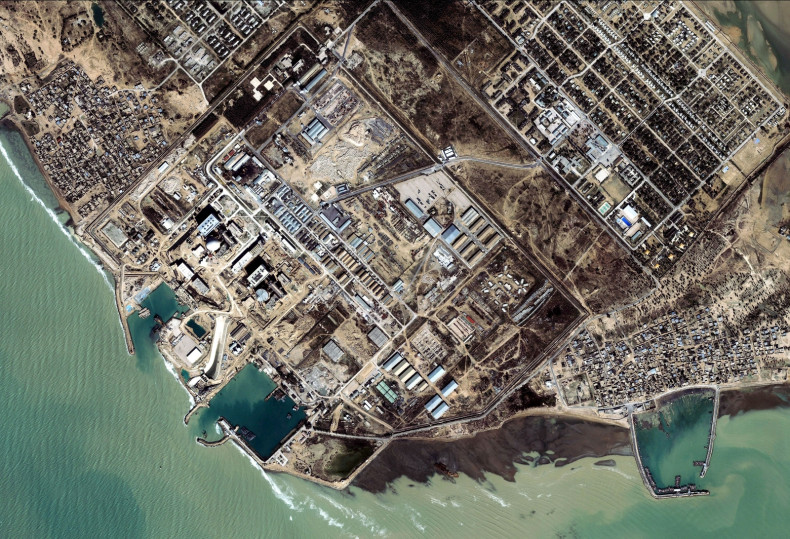 And the firm has used its capabilities to monitor oil levels in the past. "We can see the top of oil tanks – these have floating roofs so they go up and down with the level of the oil – so we can actually measure the shadow it's giving off to see how much oil that's in there," DeRosa said.
"Being able to do that globally within the next two to three months is something that's going to be extraordinary," he added.
On nuclear plants, he said: "You can see when they are on or off. In the US or UK this is maybe not a big deal because the records we have are pretty accurate. But you go into countries which are not transparent at all this becomes a very important signal."
It's clearly a powerful tool, despite relying on commercial satellites, and it is only bolstered by the historical data that satellites contain. For Orbital Insight, this is a differentiator, a small slice of separation from the increasingly crowded "alternative data" market.
DeRosa confirmed during his talk that Orbital's clients are not given direct access to the satellite imagery in real-time. Instead, they are provided with requested information that the firm extracts and places into databases – but it remains impressive nonetheless.
"What we see and what we think makes sense is different from what a machine sees and makes sense," he said. "What's great about machines is they are not us, right?"
Indeed. It's the future, Jim, but not as we know it.