AS Monaco star Thomas Lemar only has eyes for Liverpool despite Arsenal's late attempt to sign him on transfer deadline day.
Liverpool's interest in the France international emerged at the start of the week, with the club entering talks with the Ligue 1 champions over a proposed £73m ($94.7m) move. As the summer transfer window lurched into its final day on Thursday (31 August), the Reds' medical team were even on standby to travel to Paris to carry out a medical if necessary.
Despite focusing their efforts on signing the 21-year-old, Liverpool were unable to strike an agreement, opening the door for Arsenal to pounce. The Gunners saw their £92m bid accepted on Thursday afternoon, a move prompted by Manchester City improving their offer to sign Alexis Sanchez.
However, with the clock ticking, both deals collapsed. Why Arsenal were unable to get the transfer across the line has been subject to conflicting reports, with some suggesting the club simply ran out of time to finalise a deal and others claiming that Lemar was not interested in a move to the red half of north London.
Friday's edition of L'Equipe would suggest the latter, with the publication stating that Lemar had already made up his mind to sign for Liverpool and had no interest in joining any other club on deadline day, as reported by Get French Football News.
Jurgen Klopp's side were willing to stretch to €90m for the wideman but their bid still fell short of the €100m demanded by Monaco vice-chairman Vadim Vasilyev.
The report adds that Liverpool's interest remains despite the closure of the summer transfer window, opening the door for a possible move in January, or, more likely, next summer. Until then, Lemar insists his focus is firmly on Monaco.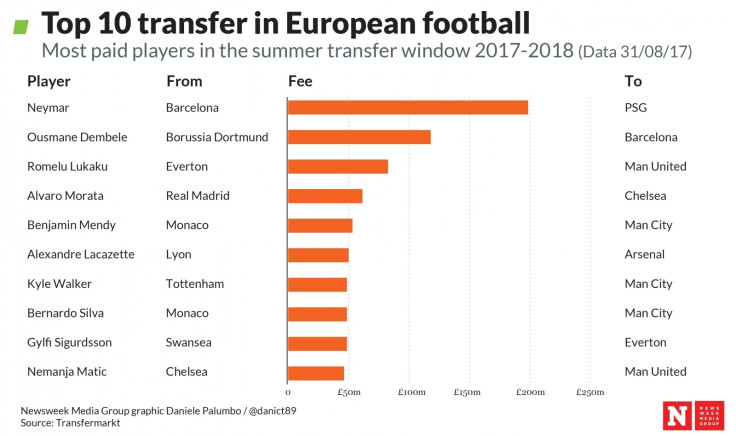 Speaking after France's 4-0 victory over the Netherlands in a 2018 World Cup qualifier on Thursday – a game where he scored twice – Lemar told Canal+: "I am a Monaco player. I am very happy there. Now, I am going to have a good season with my club, try improve and move forward in my career. I am going back to Monaco.
"I prepared for this game as I usually would. I don't get carried away, even if there is the transfer window. I was focused on my match, that is all that counted for me."