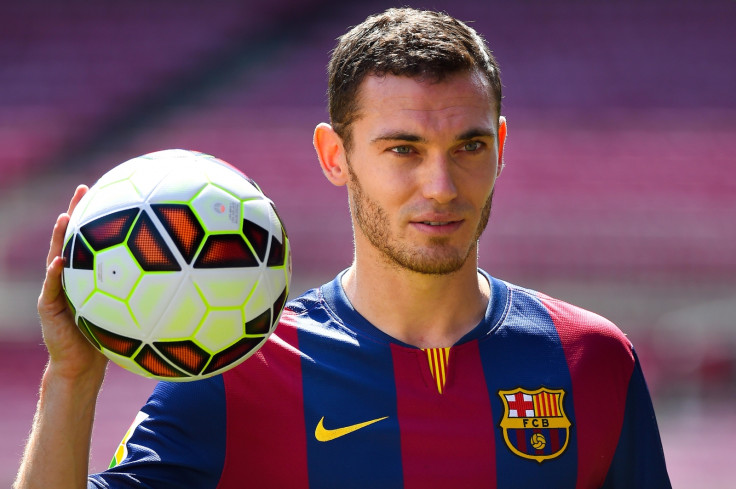 Former Arsenal centre-back Thomas Vermaelen is determined to prove his worth at Barcelona in the new campaign after admitting he does not feel like he won the treble last season.
The Belgium international moved to the Camp Nou from the Emirates Stadium in the summer of 2014 in a deal worth around £15m ($23m), both for the fee paid and his injury records.
The La Liga giants decided to secure his services despite the fact he suffered a hamstring injury during the World Cup, while many also questioned the fee for a player who was a substitute at Arsenal and who only had one year left on his contract with the north London club.
But the gamble initially failed to pay off after Vermaelen did not make any appearances for the Catalans until the last La Liga game of the campaign, following his need for surgery in November.
Having played his part during the current pre-season, Vermaelen feels he is indebted to the Barcelona fans and has promised them to pay them back in his second season in La Liga.
"I got a medal, but you don't feel like you have won the treble. I was very happy for the team, but it's not like I contributed a lot for the cups we won," the former Arsenal star admitted, as quoted by Sport.
"I am very happy and very pleased to be back. There's nothing better than to feel fit. Last year was terrible. It was a nasty injury, a very difficult one and I am very happy that the feeling in the legs is perfect again, like it should be.
"I feel 100% now. We just started pre-season so I am adapting still but I had 60 minutes against a good opponent so I am very pleased with that."
Vermaelen, nevertheless, is aware that with Gerard Pique, Javier Mascherano, Marc Bartra and Jeremy Mathieu in Luis Enrique's ranks, he will have to fight hard to secure a place in the line-up.
He said: "In a club like this there's loads of competition so that's normal. We have a lot of great players. It's not easy but that's why you become a football player, to play for the best teams in the world and I am part of that."