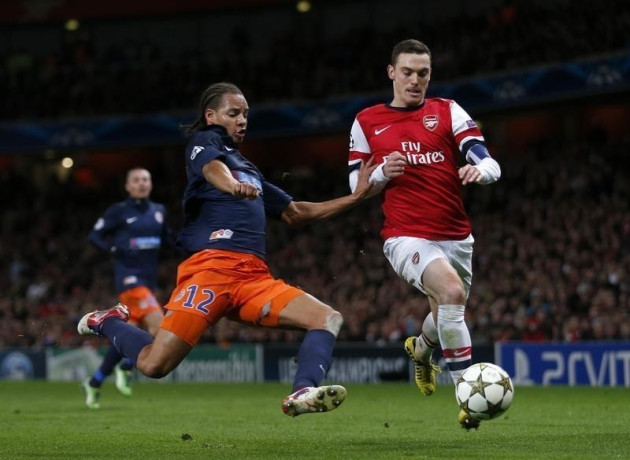 Arsene Wenger has revealed that it is getting increasingly difficult for him to give Thomas Vermaelen a game following the impressive performances of his current centre-back pairing.
Vermalen has been linked with a move out of the club in January owing to his lack of game time and Wenger's recent revelations suggest that the road isn't going to get any easier for the Belgian. The Gunners have lost only one game this season with Per Mertesacker and Laurent Koscielny in the squad and the Frenchman is in no mood to disrupt a thriving relationship in front of goal.
The 27-year-old has started in only one game thus far this season, against West Bromwich Albion in the Capital One Cup but has failed to make his way into the first team for any league game. However, the manager hailed his attitude and insists that the Belgian will get his chance this season as the year progresses and wants his captain to take the opportunity with open arms and prove his mettle.
"Vermaelen is my captain so I rate him but it's difficult to change the current pair. Unfortunately when you have 20 good players, nine good players don't play. That is the job of the players, to compete. We are in a job where you have to be ready when you are needed," Wenger told www.arsenal.com.
With the World Cup coming up next year and competition from the likes of Vincent Kompany and Jan Vertonghen in the offing, the defender has to play regularly in order to have a chance to feature. The Belgian is likely to get his opportunity against Chelsea in the fourth round of the Capital One Cup later this month and Wenger insists that he has to wait for his turn given the quality of competition around him.
"The big players want to be with big players; the disadvantage of being with big players is that you are not that sure you play. I named him [Thomas] captain because he is a player you rate and a player with good behaviour as well. He is a top guy with a fantastic attitude," he added.