Thought cash was dead? Think again
The fintech revolution may be upon us, but in the travel money space, cash is alive and kicking.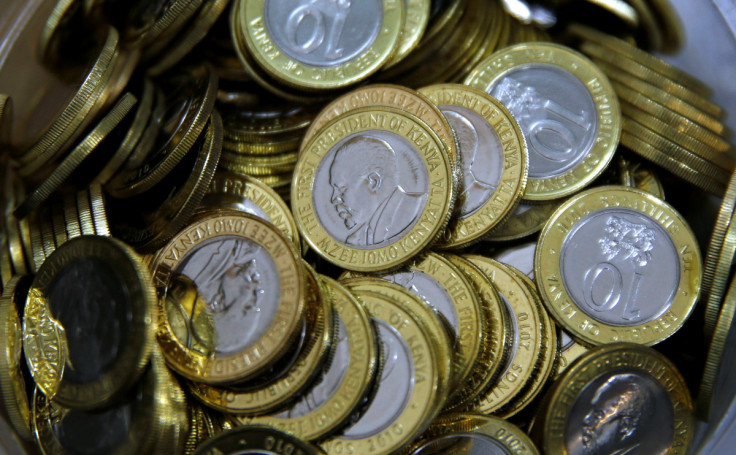 Last summer, I took the reins of Travelex, one of the world's leading foreign exchange firms.
The appointment to lead a household name was a moment of great personal pride - especially as it is the first brand I've worked for in over ten years that my 80-year-old mother had actually heard of. So, you can imagine my slight frustration when some of my family and friends quipped: "why have you gone there?"
Why, they queried, would you move to a supposed legacy brand whose business model – based primarily on cash usage - seemed stuck in the past? Surely, in 2022, I had made a move against the times, not with them. Wasn't Travelex going the same way as Blockbuster or Kodak?
To those around me it seemed an even more unconventional move given my background in innovative fintechs and start-ups. From the outside, it probably looked a bit like Will Shu moving to Waitrose.
I understood. Whether supplying travellers with foreign currency or financial institutions with wholesale banknotes, Travelex's core business has always revolved around cash; and cash – as the conventional narrative goes – is, at least in developed countries, on borrowed time.
According to research from banking body Finance UK, more than 23 million people in the UK used virtually no cash last year, while notes and coins will account for just 6% of payments within a decade. Already, a third of UK payments are made using not just card, but contactless. And the UK is not alone: most developed societies and economies are undoubtedly moving towards a digital, cashless future.
However, whilst digital payment solutions may be increasingly driving payments domestically, there is one area where cash remains king. In fact, it's an area of spending where cash not only remains dominant, but where, in my opinion, its usage and popularity hasn't even peaked yet.
That area is travel money.
It may seem surprising, but for most people around the world, even in a digital age, their preferred form of payment when they travel is cash.
There is no single reason why cash remains so resilient in the travel money space, but, quite simply, travellers see it as the most reliable means of payment for buying things when abroad. From tipping to taxis, cash remains a travel essential - even when visiting developed nations.
On a recent visit to Italy, I was reminded that tipping at restaurants is almost always only accepted in cash, even if the bill has been paid by card. As I didn't have any cash on me at the time, I was, much to my embarrassment, unable to offer a gratuity. Similarly, a colleague who was recently in France found the cold drink kiosks along the beach only accepted card for a minimum €10 transaction.
Certain demographics also have specific reasons for prioritising cash.
Take the growing cohort of middle-class travellers from emerging markets (such as Thailand and Vietnam), for example, whose societies and domestic payment methods remain primarily cash based. These travellers are used to transacting with cash, and naturally turn to it when they travel. As these middle classes and their disposable incomes grow, so does demand to travel, and with it the demand for travel cash.
You would be forgiven for thinking it is these travellers - from cash-based developing nations yet to digitally transform – that are keeping note and coin in business.
Yet even amongst travellers from developed nations, cash remains strong: in Australia, for example, Travelex research shows that 52% of Australians still use cash as their primary form of travel money, with 16-25s using cash more than any other age group (62%).
Travellers from developed nations may be more accustomed to digital solutions than their developing nation counterparts, but rules and regulations, different payments methods, fear of fraud or having cards blocked by banks means cash still remains the safest option.
Furthermore, many domestic digital payment solutions work brilliantly at home but have limited utility abroad.
Platforms such as WeChat and Alipay, for example, still lack true cross-border functionality and aren't primarily designed as retail travel money platforms. With the majority of travellers nervous about money when they travel, and unsure about what payment methods will work where, cash is still the safest bet.
None of this is to say digital payments solution don't have a role to play in the retail travel money space too. Customers across all demographics crave flexibility and choice, and whilst they prefer to make many purchases abroad in cash, it isn't realistic or favourable to travel around with wads of foreign currency banknotes.
Digital payment solutions such as pre-paid travel cards - on which customers can load a currency of their choice for their travel expenses - are therefore growing in demand too, operating hand-in-hand, rather than against, cash. At Travelex, our focus is on providing customers with the right mix of cash and digital product so that they have both the security and convenience of both forms of payments.
Netflix may have killed the DVD, but equally, video didn't kill the radio star. In the domestic sphere, the digital transformation of our payment systems may be underway; but in the travel money space, cash is still here - and here to stay.
By

Richard Wazacz is CEO of Travelex, a leading foreign exchange firm. Its main businesses are foreign currency exchange, issuing prepaid credit cards for use by travellers, supplying central banks with foreign currency and global remittance. Travelex operates more than 1,100 stores and 900 ATMs in over 20 countries.
An experienced leader in the digital space, Richard has a proven track record of innovation, strategy and operations across industries including fintech, financial services, and travel.
Prior to joining Travelex, Richard served as CEO at Brickvest, a commercial real estate debt company. Before this, Richard spent six years at the Octopus Group, where he was the founder CEO of a number of new fintech businesses. He has also held senior leadership positions at both Lloyds Banking Group and Prudential. Earlier in his career Richard led logistic and baggage operations across Heathrow Airport, having started his career at Shell as a process engineer.
Richard holds a master's in engineering from the University of Cambridge and an MBA from Columbia Business School. He is also a Fulbright Scholar and a Sainsbury Management Fellow.
© Copyright IBTimes 2023. All rights reserved.