Brits unwilling to let neighbours use their Wi-Fi despite increased broadband costs
A new survey by ExpressVPN has revealed that despite increased broadband costs affecting many Brits, people are reluctant to lend their Wi-Fi to others.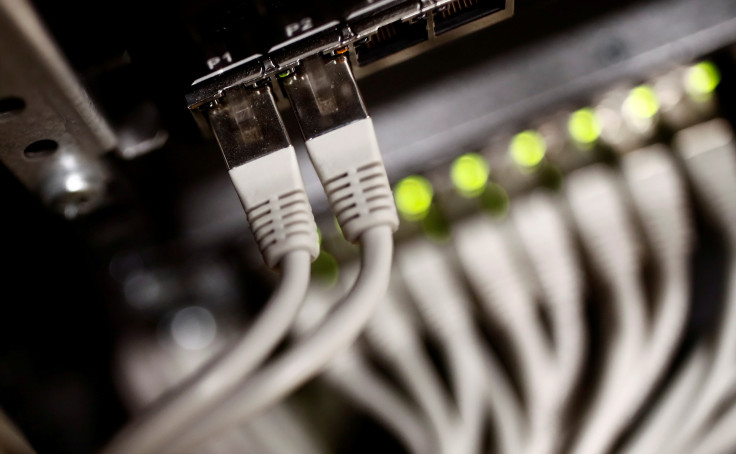 The cost of living in Britain has affected various sectors with people struggling to afford what many deem essentials, and that includes the cost of broadband which has risen significantly. Increased broadband costs are set to continue up ahead for some households as prices are set to be hiked by up to 17.3 per cent this year.
Among the Brits who can afford to pay their broadband bills in a more comfortable manner, many of them are reluctant to lend their Wi-Fi access to their neighbours who may be struggling with their internet bills and want to use someone else's Wi-Fi.
A fresh survey from renowned consumer privacy and security company, ExpressVPN, included more than 1000 respondents across Britain, with 59 per cent of them admitting that they have a lack of trust in letting their neighbours have access to their broadband.
For some (14%) that lack of trust is down to having previously witnessed a neighbour, service person, friend or family relative use their Wi-Fi network to visit an untrustworthy site or the dark web. These situations of people using others' Wi-Fi led to confrontations or arguments in seven per cent of them.
With increased broadband costs occurring in the midst of a struggling financial period for many in Britain, there will be instances where some people get a hold of Wi-Fi access from others in order to save money. 13 per cent of Brits state that they have seen a neighbour attempt to connect to their Wi-Fi network without gaining permission.
Also, this is backed up by a 2022 study from French satellite broadband provider, Konnect, which revealed that 4.3 million Brits admitted to gaining unauthorised access to a neighbour's Wi-Fi network. Out of the 2,000 people surveyed, the average period spent having access was 52 days whilst one in 20 of them stayed logged in to a network for more than a year.
Whilst privacy and security concerns exist for the Brits who have good broadband access as neighbours attempt to borrow their Wi-Fi, many Brits have no current solution to deal with that as 67 per cent stated they do not have safety measures in place to protect their broadband network.
This is most likely down to many people not being able to grasp the finer details of the technological aspects of Wi-Fi and how it can be protected. This is because 66 per cent of Brits are not familiar or up to speed with Wi-Fi encryption protocols such as WPA, WPA2 and WEP.
Also, 13 per cent of survey respondents stated that they find Virtual Private Network's (VPNs) and Domain Name System's (DNS), very complicated to deal with and comprehend.
Instead, to take security measures to protect their Wi-Fi network and turn others away, four per cent admitted to altering the name of their network and changing it to something that would discourage others from using it, such as 5G Test Mast, TV Licensing Surveillance, Virus infected Wi-Fi and The FBI. Others even included expletive language in their Wi-Fi names to make a strong stand against people accessing their broadband.
Although, changing Wi-Fi network names may not be the smartest move to make in attempting to fend off neighbours or others in close proximity. This is as 17 per cent of Brits claimed it is more likely for them to attempt to access a network with an unusual name, hinting that more attention is what arises from name-changing your Wi-Fi network with something ridiculous.
Privacy Advocate for ExpressVPN, Lauren Hendry Parsons, explained why it is reasonable to be worried about sharing broadband with others. She said: "Brits are right to be concerned about the security implications – accessing someone else's Wi-Fi, or vice versa, can lead to malware infections or even identity theft. So always think twice about who's connecting to your Wi-Fi, and who you have handed your Wi-Fi password out to in the past."
Parsons also clarified how people should assure their Wi-Fi network is protected. She stated: "Equipping your connection with extra security precautions, such as a VPN to disguise internet traffic, and ensuring it utilises Wi-Fi encryption protocols, ideally WPA2, is essential."
ExpressVPN is doing its part to bolster broadband safety standards in Britain with its newly launched Wi-Fi 6 router, Aircove. The router is the very first of its kind and has inbuilt VPN protection which will allow consumers to encrypt and provide safety to all the devices in the household connected to Aircove.
© Copyright IBTimes 2023. All rights reserved.