How does apprenticeship in the UK hospitality industry offer a way out in the cost-of-living crisis?
A recent survey by Greene King provides valuable insights on the market value of apprenticeship in the UK hospitality industry in the current cost-of-living crisis.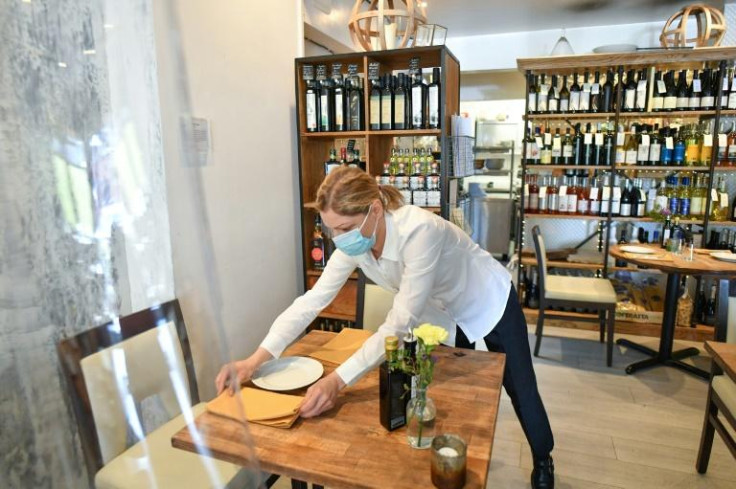 As the cost-of-living crisis deepens in Britain many parents feel that their children are better off earning and gaining work experience rather than just learning at university, revealed a recently published survey done by UK's leading pub Greene King.
This comes at a time when the hospitality industry in the UK is reeling under a probable staff shortage.
Greene King, a leader in the UK pub sector with more than 2,600 pubs surveyed 1,000 mums and dads to understand what they thought of employment and education in this current cost-of-living crisis. All the participants chosen for the study had children above the age of 15.
Apprenticeships provide "earn as they learn" opportunities in the cost of living crisis
According to the Greene King survey, six out of 10 people don't see university as a viable career opportunity for their children, rather they want their children to do some internship or apprenticeship in pubs, restaurants, cafes etc where they can earn while gaining some work experience. One out of five parents surveyed said they won't encourage their children to go to university.
From the survey, it was found that most parents, about 73 per cent, are struggling to support their children financially, especially their university education amidst the cost-of-living crisis. Nearly half of them, about 45 per cent, are worried about student debt and how it will affect the financial condition of their children once they finish their studies.
Most of these worries are coming from high inflation and the cost-of-living crisis as most parents think an apprenticeship or internship is a better way out. Around 60 per cent think that apprenticeship is better as it provides children with a way to "earn as they learn".
Around 18 per cent of parents in the survey think that these apprenticeships will help their children in developing critical life skills which is crucial in the current cost-of-living crisis. While 11 per cent of parents think that the wide range of qualifications on offer in these apprenticeships will be advantageous for the employment of their children.
This research was done as a part of Greene King's award-winning apprenticeship scheme which they announced in 2022. Greene King set a commitment to creating 5,000 apprenticeship positions by 2025. The survey was done to understand how such schemes will fare given the current cost-of-living crisis. The leading brewer and pub retailer of the UK has already created 16500 apprenticeship positions since 2011.
Apprenticeships are a viable alternative to university
Speaking about the survey results, the Chief People and Transformation Officer of Greene King, Andrew Bush highlighted the alternative opportunities available to students irrespective of their GCSE and A-level test outcomes. He stressed the necessity of creating alternative career paths which don't depend on a university education.
Andrew Bush spoke about forging a long-lasting and exciting career in the UK hospitality sector with the help of apprenticeship programmes like the one offered by Greene King.
Apprenticeships help gain exposure in the UK hospitality industry
The Greene King survey further highlighted how people viewed work experience as opposed to educational degree experience. The study showed 84 per cent of parents believe practical work experience gained in a working environment like a pub or restaurant helps in character building while 48 per cent felt that degrees often don't fall in line with career and it's not an essential qualification for career development.
Around 47 per cent of these parents revealed that they wouldn't go to university if they were given a chance to relive their education because of the cost-of-living crisis.
Apprenticeships mean inclusivity in the UK hospitality sector
Greene King highlighted why apprenticeships are crucial as they make way for more inclusivity in the UK hospitality industry making the sector more dynamic. According to the pub brewer apprenticeships means young people from all backgrounds get equal opportunity of learning as they work in the UK hospitality sector, providing young people with apprenticeship qualifications necessary to make progress in the hospitality career.
This validates a recent survey which revealed that three out of 10 customers in the UK hospitality industry preferred to visit places with inclusivity.
The qualifications can be equivalent to five GCSE exams like Production Chef Level 2 to an MBA level like Senior Level 7. Given the current cost-of-living crisis, most parents want their children to have such apprenticeship qualifications instead of student debt and an inadequate university degree.
According to the UK government's student loan statistics, annually £20 billion is spent on loans given to 1.5 million students in England every year. As of March 2023, the outstanding loans stand at £206 billion which is predicted to reach £460 billion by the middle of the next decade (2040s).
© Copyright IBTimes 2023. All rights reserved.