Three Afghan policemen die in car explosion in Helmand, the global capital of opium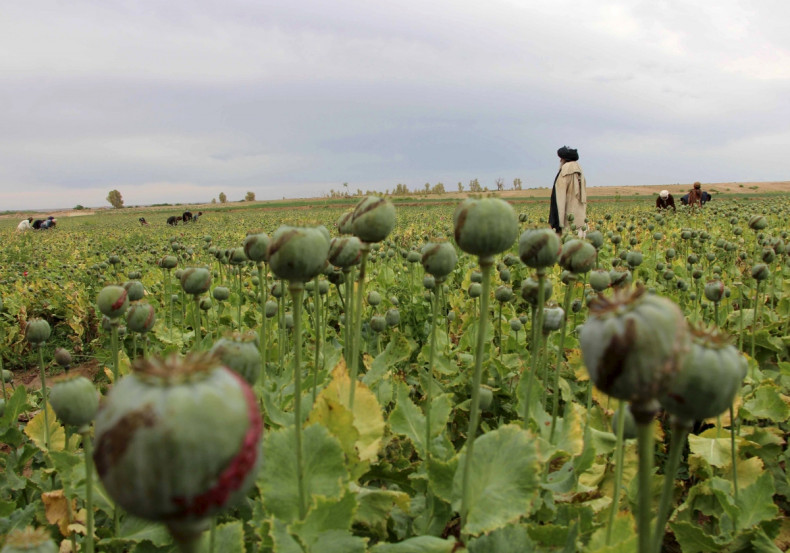 At least three Afghan policemen have been killed after a suicide bomber detonated a car packed with explosives. The incident took place near a police training base in southern Helmand province.
An Afghan Local Police (ALP) academy was the intended target of the attack, according to the Kuwait News Agency. The provincial governor's spokesman, Omar Zwak said that 12 others, including two civilians, were injured in the attack which took place on 14 May. He added that the incident took place in the Nad Ali district.
Responsibility for the attack was claimed by Taliban spokesman Qari Yusouf Ahmadi. The latest assault follows a string of attacks on police checkpoints in the area.
The Taliban announced its spring offensive in April and there has been a noticeable increase in violence in Helmand during the past fortnight. On 10 May, 15 members of Afghanistan's police force were killed after Taliban militants descended on two checkpoints in Helmand's capital city, Lashkar Gah.
A senior security official in the region who was speaking to Reuters on condition of anonymity following the incident called on the Afghan government to intervene swiftly and warned "there will be disaster" if authorities failed to act. Afghanistan accounts for 90% of the world's heroin, and the source for more than two-thirds of that is from Helmand's opium poppies, according to figures published by the UN in 2015.
Speaking after the death of the 15 police personnel, Bashir Shaker, a member of Helmand's provincial council warned: "The threat is becoming bigger minute by minute. If the government does not take action soon, we will witness the collapse of Lashkar Gah."
A bumper crop is expected from this year's opium harvest, which the Taliban directly imposes tax on. The country's opium territory means significant income for whichever group controls it.