Somali refugees in Kenya's Dadaab camp: 'We are tired, we have been refugees forever'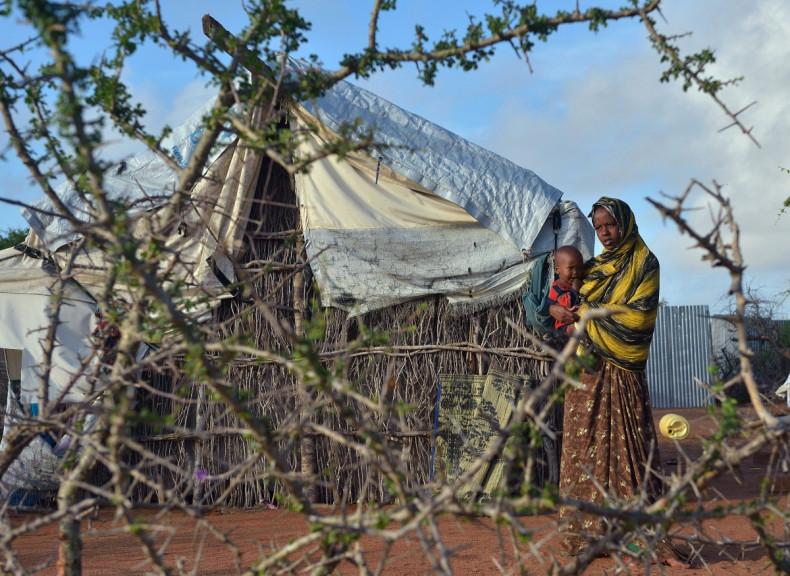 Life at Dadaab, the world's largest refugee camp is far from easy, but it beats the alternative of going back to war-torn Somalia. A week ago, the Kenyan government announced its plans to close the Dadaab refugee settlement, home to between 330,000 and 350,000 refugees, within a year describing it is an economic burden and a "breeding ground" for terrorism.
On Wednesday (11 May), Nairobi appointed a 14-member strong national taskforce assigned with coming up with a strategy for the repatriation of the hundreds of thousands of refugees from Dadaab, of which over 95% are Somalis, according to Heather Amstutz, the Nairobi-based regional director for the Horn of Africa for the Danish Refugee Council (DRC).
'We are tired. We have been refugees forever'
IBTimes UK spoke to Yusur (not his real name), a 30-year old Somali who has lived in the sprawling desert tent city since the tender age of six, after fleeing the civil war in Somalia in 1992. The child and his family were part of one of the first wave of Somalis to arrive in the Ifo I camp − one of Dadaab's complexes built in 1992 and located in an arid portion of eastern Kenya approximately 100km (60 miles) from the Somali border.
"I have been in the camp for roughly 24 years. I appreciate what Kenya's government has done for us, hosting all these communities. I know it is not easy, and there are lot of issues, but I would like to ask the government to change its stand and keep hosting us and other communities. This is an obligation: everyone who flees from war and ran from their home country as a result of problems need at least attention to be given to them."
His entire life has been restricted to the camp: Yusur got all his education − primary to tertiary − as well as a diploma in psychology with the help of aid organisations operating in the camp. All but a few distant relatives still live in Somalia. His young children were also born in the camp.
Describing his existence in the "very hot and dusty place" he calls home, Yusur sighs: "We are tired. We have been refugees forever".
'We wish the international community could share Kenya's burden'
"Having accommodated us for quite a long time, we request that the government think again about (our) evacuation − it should not be so immediate. People like me who have been in the camps for such a long time need a durable solution," the young father said.
When he heard the news that the Kenyan authorities had threatened to eject refugees from its borders, and close his camp before the end of the year, Yusur says he became distressed.
"I felt bad because the people in Dadaab were brought here by a conflict in their home country, and the war has not yet ended. There are still problems in the countries they fled from. Refugees here are so worried about forced repatriation because of their children who are born here − like mine."
Since 1991, an estimated 350,000 to 1,000,000 Somalis have died in the ongoing Somali civil war.
"I am appealing to the international community to come up with a durable solution with regards to people who have been here for quite a long time. I can say Kenya has done a lot for the refugee communities, but now I can see they are tired. We wish the international community could share Kenya's burden and support the Kenyan government."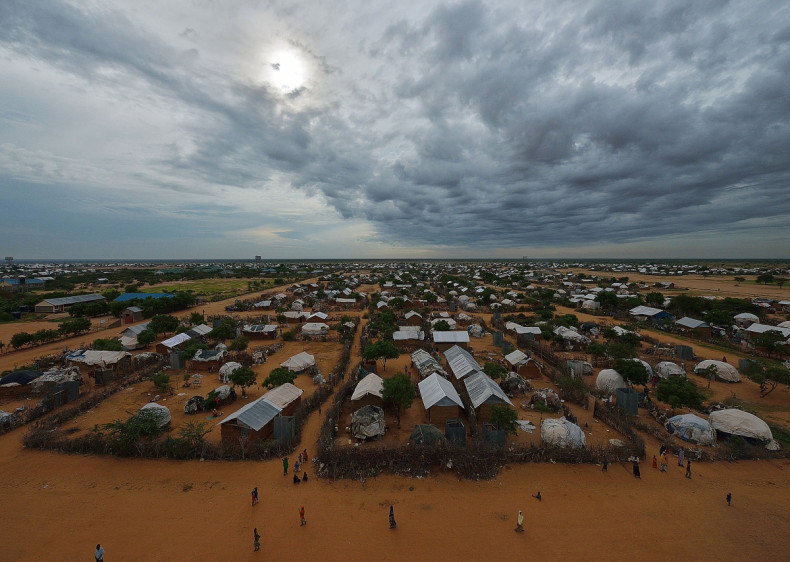 'Women might be raped, there might be looting, we may face torture'
Until the taskforce makes its recommendations public on 31 May, Yusur's community will remain unsettled.
A group of men gathers and quickly starts throwing questions at each other − it is the same discussion they have been holding since the government's announcement last week. What might happen next? Some ponder about where their families are going to live, others say they "fear the government will use force or bring vehicles to take people to the border".
Yusur explains: "If we go to the border to Somalia, we fear above all that the women might be raped, there might be looting, we may face torture. I am really scared about what is going to happen next."
The risk of violence is not the only fear for the Somali community, and leaders say they are also profoundly worried about their children not getting access to medical services, and good free education if they leave Dadaab refugee camp. The lack of structure in their lives there could also push youth into the hands of terror organisations, such as Somalia's al-Qaeda-affiliated al-Shabaab group.
"I am sure that sending people back to their home towns where there is still violence is going to have a bad effect and influence on them. We are scared young people will be radicalised by the armed groups that exist in the country, which we always fear."
Whatever strategy the Kenyan government decides to implement − forced returns to Somalia or resettlement − Yusur said he will chose "to go to third country". "There, my children can get a better life than this one."
The young father says he is also scared his children will be affected by repatriation or resettling: "Children born here have identity crises; they don't know whether they are Kenyan, Somalis or who they are. There are untold challenges facing our communities in Dadaab camps."