Three men have been sentenced to life in prison after a shooting that left a 5-year-old child paralysed.
Nathaniel Grant, 21, Anthony McCalla, 20, and Kazeem Kolawole, 19, were hunting a rival gang member when they accidentally shot Thusha Kamaleswaran in her aunt's south London shop last year.
They were found guilty last month of causing grievous bodily harm with intent to Thusha and shopper Roshan Selvakumar, who was shot in the face, as well as attempted murder of their intended victim Roshaun Bryan.
The trio cycled up to the shop in Stockwell and open fired, a bullet hit the young girl in the chest and passed through her spine leaving her paralysed.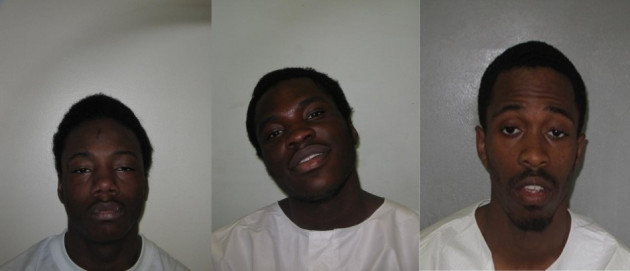 After the verdicts last month, Thusha, now six, said: "I worry that someone will try to hurt me again."
The shooting left the young girl requiring emergency surgery at the scene as well as when she was later taken to hospital.
She has only recently been discharged from hospital and her parents are struggling with debt as their life revolves around their daughter's medical needs.
Thusha's mother is said to have been suffering with depression and insomnia following the attack and said that seeing her daughter in a hospital bed "took her heart away".
Police officers who were moved by the family's struggle have already raised over £125,000 to put towards her care.
Her father Jeyakumar Ghanasekaram said: "We have lost everything. We have no money and we don't know what will happen to us in the future."
Selvakumar was left with fragments of bullets lodged in his head that cannot be safely removed.