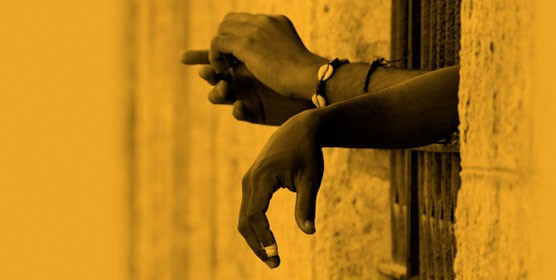 Three male students who were arrested and detained following a demonstration at a university in Togo are at risk of torture and other ill-treatment, Amesty International has warned.
Agnité Massama, Bitsioudi Birénam and Sidiba Mohamed were arrested at the University of Kara.
The trio, who are members of theNational Union of Pupils and Students of Togo, had organised a general assembly to discuss student problems.
They complained about the lack of government-funded grants and scholarships as well as the heavy presence of security forces on campus.
They were beaten when they were arrested and are at risk of further ill-treatment, Amnesty warned. It said they had been denied access to lawyers or doctors.
Discontent on campus has been growing recently. Violent clashes have erupted with students accusing troops of attacking them with sticks, pistol butts and teargas.
"Two other members of the national union, Tablissi Boumber and Salami Aboubakar, were abducted by men in civilian clothes in Kara, after they spoke to delegates of Amnesty International Togo and Collectif des Associations Contre l'Impunité au Togo following the arrest of their colleagues" Amnesty said.
The organisation has condemned the arrests and called for the protection of students' rights.