TikTok chef whips up real-life Los Angeles restaurant after virtual success
Tue Nguyen became a TikTok star by posting videos of herself cooking Vietnamese dishes during the pandemic.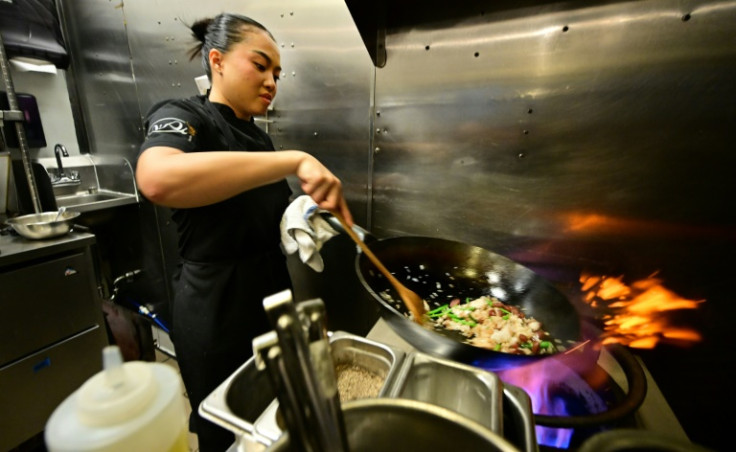 Tue Nguyen became a TikTok star by posting videos of herself cooking Vietnamese dishes during the pandemic.
With lockdowns over, the young chef has leapt from the virtual to the real world to open her first restaurant near Los Angeles.
"I think that's always kind of been like a dream," Nguyen, 25, told AFP recently at Di Di, her restaurant in the vibrant suburb of West Hollywood.
"But... I honestly didn't know that it would come this fast."
Nguyen attended culinary school to learn the basics of the craft, but says she truly mastered gastronomy when she tapped into her heritage.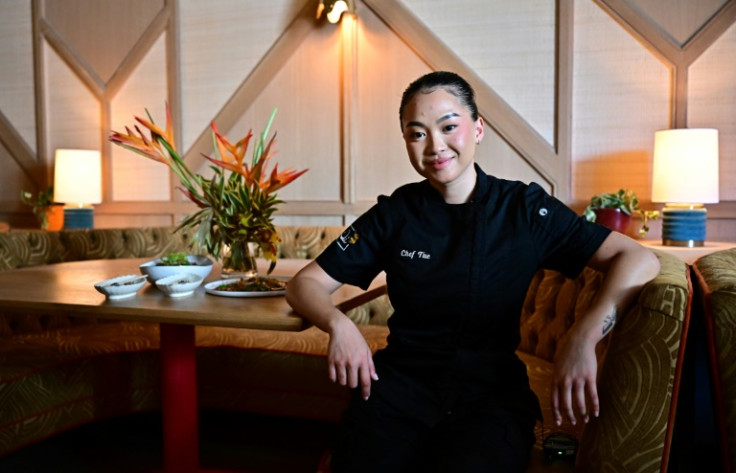 "I genuinely didn't learn how to cook until... I really looked back at what I grew up with. And that's the taste of my mom's cooking."
Nguyen, who immigrated to the United States from Vietnam with her family as a child, credits her mother and stepfather as her main influences in the kitchen.
"They remind me every time that I'm in the kitchen to cook, to make good food and to trust your taste," Nguyen said.
Known on social media as @TwayDaBae, Nguyen first started posting mukbangs, or videos in which people livestream themselves eating.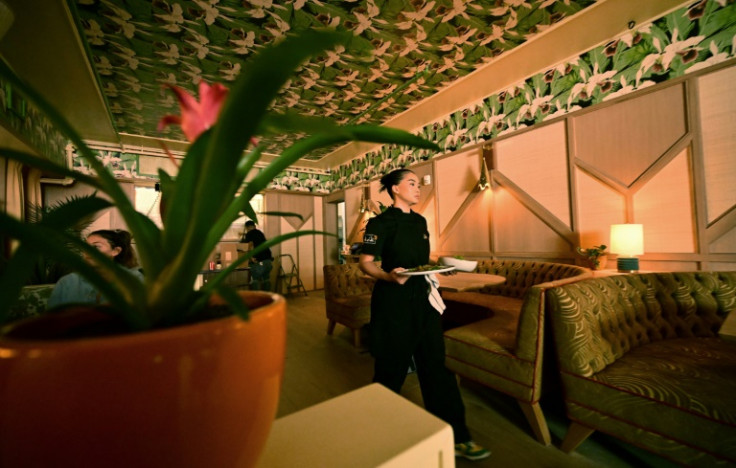 But it was her cooking videos that made her genuinely popular on platforms like TikTok.
Nguyen began posting on social media just for fun, but she quickly saw that people had an appetite not only for eating but also for learning to recreate the food themselves.
"And that was when I realized okay... I'm going to take this opportunity as a way for me to not only learn but also develop like my style of cooking... and find my taste in the kitchen."
Unlike other chefs who rise to restaurant fame before they become media celebrities, Nguyen tried the opposite approach and began bringing her online dishes to the real world at pop-up restaurant venues.
The location of her first appearance is where she later opened Di Di.
With hundreds of thousands of followers on Instagram, YouTube and TikTok, and millions of likes on her videos, Nguyen doesn't think sharing her recipes with the world will hurt her restaurant business.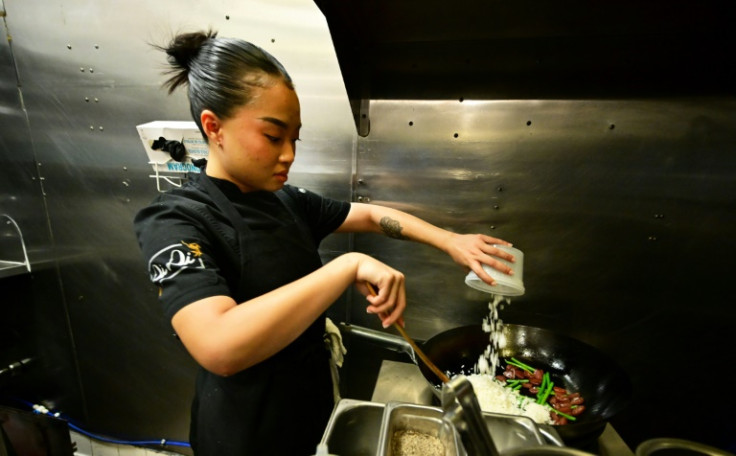 "A lot of times my recipes online are very easy to follow," Nguyen said.
"Here," Nguyen said of Di Di, "it's more polished."
Filled with huge armchairs and golden lamps and decorated with tropical plants, Di Di -- the Vietnamese phrase for "Let's go" -- opened its doors on Thursday.
Nguyen, who takes care of every detail at Di Di, describes her cooking style as a blend of the techniques she learned in culinary school and the taste of her mother's cooking she grew up with.
Nguyen hopes this personal brand will help her succeed in the competitive Los Angeles gastronomic scene.
"This restaurant is about just celebrating the culture that raised me and a picture I'm really proud of."
© Copyright AFP 2023. All rights reserved.