Sir Tim Berners-Lee, the inventor of the world wide web, has spoken out about the international spying scandal, accusing Western governments of hypocrisy over internet snooping.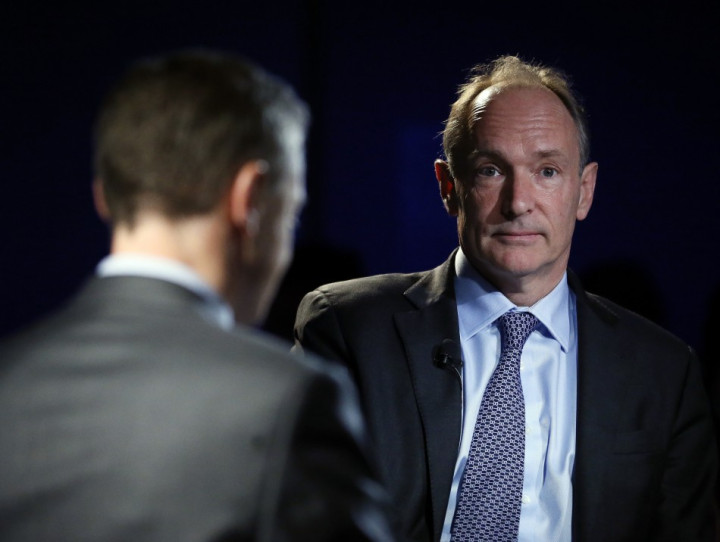 Questioning the ability of governments to keep information safe, Berners-Lee was speaking at the inaugural Queen Elizabeth Prize for Engineering, where he and five colleagues were recognised for their work in helping to create the web.
"In the Middle East, people have been given access to the internet but they have been snooped on and then they have been jailed," Berners-Lee told The Times.
"Obviously, it can be easy for people in the West to say, 'oh, those nasty governments should not be allowed access to spy'. But it's clear that developed nations are seriously spying on the internet."
When asked to comment on the claims by NSA whistleblower Edward Snowden that governments are given "direct access" to the servers of Apple, Facebook, Google and others, Berners-Lee said: "The original design of the web of 24 years ago was for a universal space, we didn't have a particular computer in mind or browser, or language.
"When you make something universal...it can be used for good things or nasty things...we just have to make sure it's not undercut by any large companies or governments trying to use it to get total control."
During the presentation at Buckingham Palace, the Queen said engineering is "about using science to find creative, practical solutions. It is a noble profession."
The Queen added: "The internet and the world wide web have brought the world and its people together in ways we could not have imagined 60, or even 30, years ago. And so, I have great pleasure in giving my name to this prize."
Believed to be in a Moscow airport, NSA whistleblower Edward Snowden is on the run after being charged under the Espionage Act by the US. Russian president Vladimir Putin said Snowden is in Sheremetyevo airport's transit area and vowed that Moscow would not extradite him to the US.
Earlier this week, journalists boarded a plane from Moscow to Cuba believing Snowden was onboard, but were greeted by an empty seat as the plane took off on its 12-hour flight.
Putin's comments have angered the US, with The White House saying Russia had a "clear legal basis" to extradite Snowden, who is believed to be heading to Ecuador to seek asylum.
National Security Council spokesperson Caitlin Hayden said the US is "asking the Russian government to take action to expel Mr. Snowden without delay and to build upon the strong law enforcement cooperation we have had, particularly since the Boston Marathon bombing."
Control on the sly
Speaking earlier this month, before Snowden outed himself as the whistleblower, Berners-Lee warned that the internet faces a major threat from governments and companies looking to "control it on the sly."
Referring to controversial laws such as the US Stop Online Piracy Act (Sopa), Berners-Lee said: "Unwarrented government surveillance is an intrusion on basic human rights that threaten the very foundations of a democratic society."
Read More: