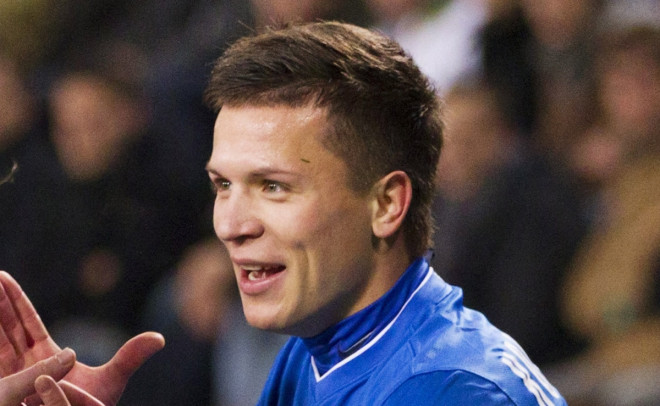 Yevhen Konoplyanka's late penalty handed FC Dnipro a priceless first leg lead in their Europa League last 32 tie against Tottenham Hotspur to give the north London club further reason to regret failing to sign the Ukrainian.
Both Spurs and Liverpool were heavily linked with a move for Konoplynka in the January transfer window but a deal couldn't be finalised.
And the 24 year old typically impressed throughout, toying with Tottenham right-back Kyle Naughton and eventually proved the difference, netting an 81st minute spot kick to help Juande Ramos exact revenge against the club which sacked him six years ago.
Tottenham boss Tim Sherwood said: "I think he did well after he scored. Kyle Naughton did very good job on him. After he scored he got confident and made some very good runs.
"It would have been a better result if we were to score. We had opportunities to score but so did they. Credit them they had threats and will have threats."
Though Tottenham will be expected to overturn the one-goal deficit at White Hart Lane next week, they could have returned from Ukraine with an away goal but Roberto Soldado missed inexplicably from four yards, while both Paulinho and Nacer Chadli went close.
"He [Soldado] would expect to score," Sherwood added. "I haven't seen it again, but I'm not sure he will be too complimentary about the pitch.
"The pitch was a disgrace. It is no excuse as both teams had to play on it, but it is possibly the worst pitch I have experienced in a long time."
"We will score at the Lane, guaranteed," he added
"But it depends how many we will have to score. We could have played better. I didn't think we were very poor, but the disappointment is that we never scored and we had some good opportunities to do that."