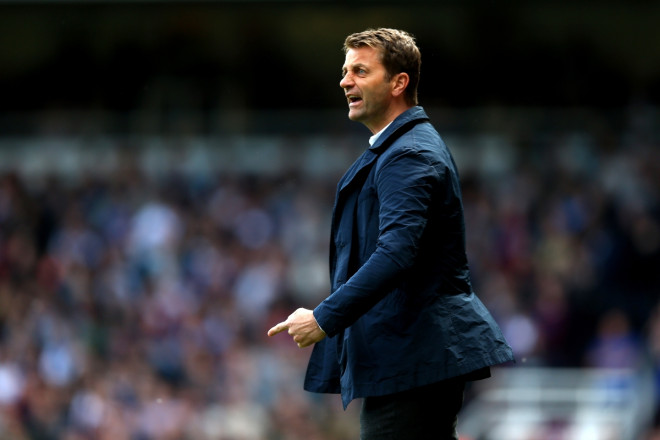 Tim Sherwood says Tottenham Hotspur chairman Daniel Levy should have been aware of his outspoken nature during his career as head coach at White Hart Lane.
During his five months in charge in north London, Sherwood regularly criticised his players, particularly the lack of character and guts of his side following the 4-0 defeat by Chelsea in March.
Though Sherwood insists he never fell out with Levy during his time at Tottenham, he admits that if the chairman did have a problem with his media comments, he was already well aware of his personality.
"I never had no bust ups with him," Sherwood told talkSPORT. "I am not sure whether he took exception to any of the interviews that I gave but if he did then he knows Tim Sherwood.
"He's know Tim Sherwood for eight years previously so if he thought I was going to change then he was mistaken wasn't he?
"I always acted in the best interests of the football club, I never criticised the football club and I haven't since. That club is bigger than any individual and any player."
Sherwood's departure sees Levy begin the search for the 11th manager of his tenure at Tottenham, with Southampton boss Mauricio Pochettino and Ajax's Frank de Boer among the central contenders.
However, Sherwood believes the new manager will struggle to beat the sixth place finish he guided Tottenham to last season, particularly with a genuine replacement for Gareth Bale some way from being discovered.
"I think sixth is where they should be, I have to be honest," Sherwood added. "You're talking about a team who lost Gareth Bale, one of their best players last season when they still missed out on fourth place. He scored 21 goals for that football club. We lost Jermaine Defoe and Clint Dempsey.
"They will improve next season. They're never going to find another Gareth Bale that might be many years to come because he was such a game changer. If they could have resisted selling Gareth Bale, I would have done that."