Toby Alderweireld says he is happy at Tottenham despite initial talks over extending his contract at the north London club running into an impasse.
The 28-year-old centre-back said he had had a "good conversation" with Spurs manager Mauricio Pochettino about his game, and added that he would leave his representatives to deal with his contract situation.
Alderweireld's Spurs contract expires in 2019, with the north London club having the option to extend it by an additional year.
The Belgium international has been an ever-present in the Spurs defence this season alongside Jan Vertonghen and summer signing Davinson Sanchez.
"I had a good conversation with the manager," Alderweireld told Sky Sports. "I told him I'm focused on football, to keep my game up and help the team.
"That's all I can do. You can see I'm happy there, and I try to help the team, and that's the way I always play football."
Asked if he had been offered a new contract by the club, Alderweireld added: "No, like I said, I am focused on football. The rest, I don't know, we will see about that."
The comments come a month after Alderweireld's advisor Stijn Francis urged Tottenham to offer the centre-back upgraded terms or let him join another club.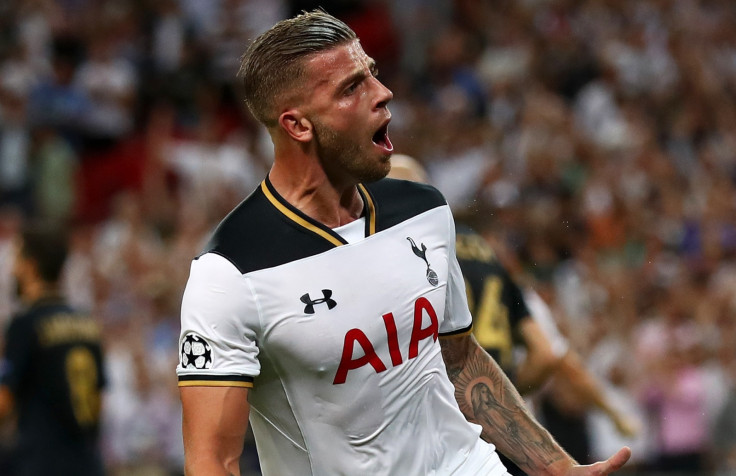 "When you look at Toby's statistics, they are impressive. Either he deserves an appropriate contract, or else he should be given a transfer," Francis told the Sun.
"Seven or eight big European clubs are interested in signing him. There are not many central defenders around who can play like he can.
"But these clubs will have to negotiate with Tottenham's chairman, Daniel Levy."
Alderweireld is part of the Belgium squad preparing for the World Cup qualifiers against Bosnia and Herzegovina and Cyprus.
His club teammate Vertonghen could become Belgium's most-capped player if he features in both games, and Alderweireld said he was proud of his compatriot's upcoming milestone.
"It will be a great honour," he said. "Hopefully we can celebrate it."