Tottenham Hotspur suffered a major blow despite maintaining their unbeaten record against West Bromwich Albion on Saturday (15 October) with a 1-1 draw. Toby Alderweireld sustained a leg injury in the second-half and had to be stretchered off on the hour mark, which is likely to see him miss the White Hart Lane outfit's clash against Bayer Leverkusen on Tuesday (18 October).
The Belgian defender is a key player for Spurs and has established himself as one of the best in the league since his move from Southampton in the summer of 2015, where he was on loan from Atletico Madrid during the 2014/15 season. He played every minute of every game in the league during his debut season with the north London club and was a regular this season as well until his injury.
Mauricio Pochettino confirmed that he had suffered a knock to his leg including the knee area, but was unable to give a clear diagnosis, which would be available only after a scan in the next 24-48 hours. The Argentine manager has all but ruled him out for Tottenham's trip to Germany for their Champions League game against Bayer Leverkusen on Tuesday (18 October).
"It's difficult to assess now because we need to wait 24-48 hours. He took a big knock to his leg and now we need to wait to assess and to be clear in the diagnosis," Pochettino was quoted as saying on the club's official site following the 1-1 draw at the Hawthorns.
"I don't know exactly what happened, it was hard for me to see from the bench. All I said was, 'How are you?' And he explained he had pain. It is a big area: knee, leg, all.
"Very difficult [for him to go to Germany]. For a holiday, maybe," the Argentine coach said, as quoted by the London Evening Standard.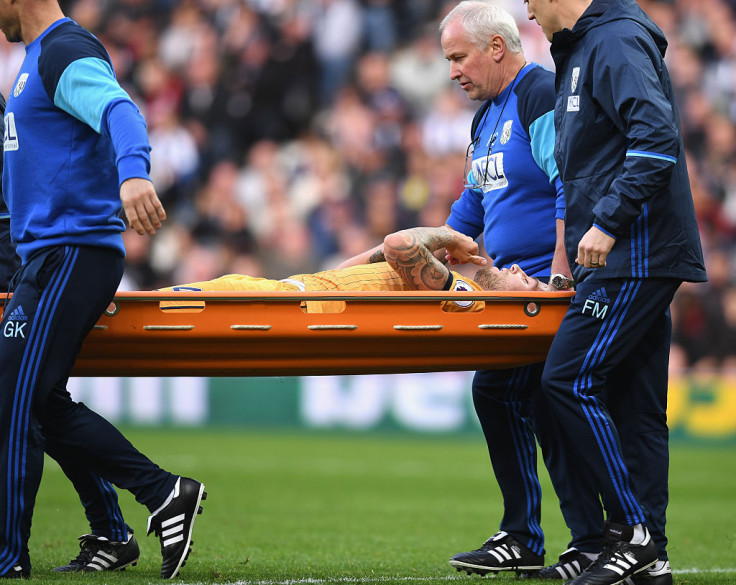 Eric Dier replaced him at centre-back during the game against West Brom and Pochettino has Kevin Wimmer, but the Austrian defender has played just one game in the EFL Cup this campaign and has struggled to make the 18-man matchday squad so far this season.