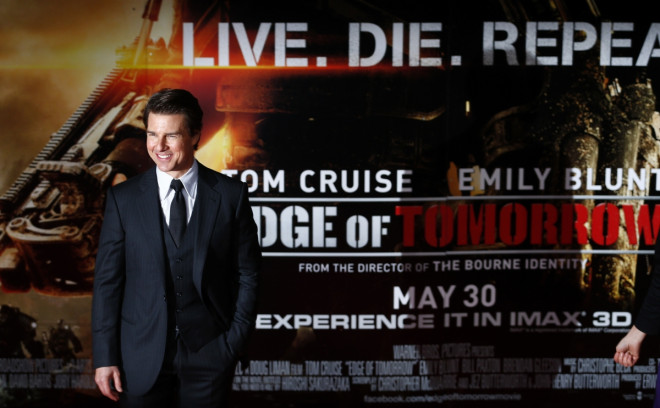 Tom Cruise and Emily Blunt jetted into London this morning for the first of three red carpet premieres in one day.
The ambitious promotions for the new release "Edge of Tomorrow" saw the two stars embark on the whistle-stop tour from London to Paris and then New York, all in the course of 24 hours.
31-year-old British actress Blunt said that Cruise would most certainly have had something to do with the idea.
"When I heard about the premiere idea of three in one day, I just said 'that's Tom's idea,'" she revealed.
Direction Doug Liman said the epic mission was a fitting way to launch the action thriller.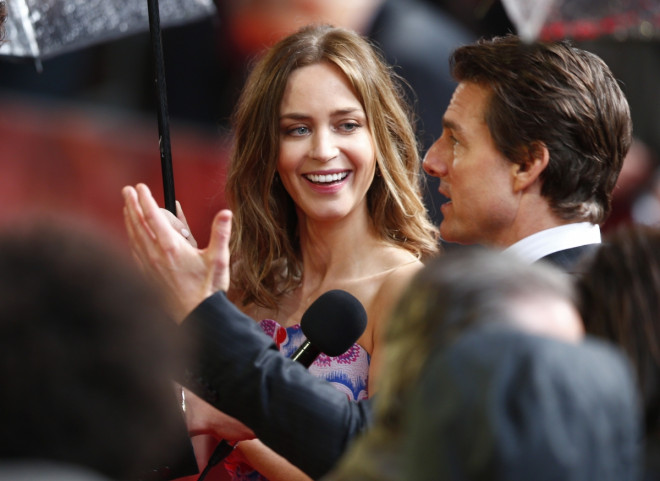 "Edge of Tomorrow' was an impossible movie to make — harder than anything I've ever done before. So having a premiere day that starts off sounding impossible really seemed like it would be a great way to finish," Liman said.
Wearing a smart pin stripe suit, Cruise, who is renowned for his lengthy red carpet walkabouts, was besieged by fans who had waited in the rain outside the BFI Imax since the early hours for a glimpse of the Hollywood star.
"This is the part I look forward to most," explained the actor. " After all the talking, people actually getting to see the movie."
Good Morning Britain host Susanna Reid caught the a list star for an interview on the red carpet and managed to get a hug from the actor.
Cruise and Blunt play soldiers in the action thriller who are fighting off an endless alien attack. Each time they are killed they are forced to re-live the battle over and over again until they finally come closer to defeating their enemies.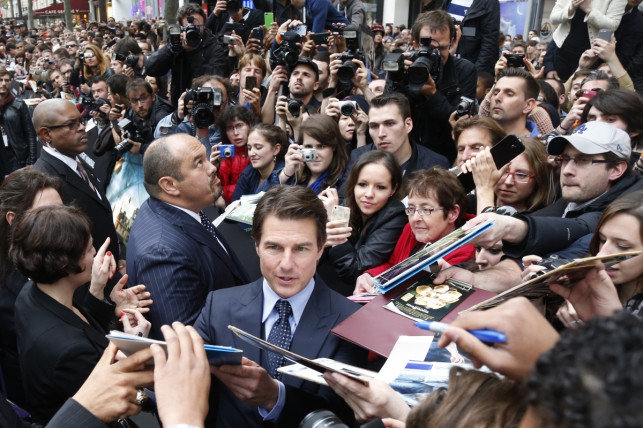 The film was shot on locations in the UK including Warner Brothers' Leavesden Studios, and Trafalgar Square, with a helicopter landing next to Nelson's Column for the film's dramatic opening sequence.
Cruise revealed that he is currently working on the next film in the Mission: Impossible series and might yet reprise his character fighter pilot Maverick in a sequel to the 80s hit Top Gun.
"With movies, they each have their time - when it's ready to be made. If we can get over some stumbling blocks it will be fun to do," he said.
'Edge of Tomorrow' releases in U.K. cinemas on Friday 30 May and opens in the U.S. on June 6.