Peter McKelvie, a former child protection officer who acted as a "whistle-blower" to Labour MP Tom Watson when he first put forward allegations of a paedophile ring linked to Westminster, has resigned from the troubled inquiry into child abuse over after "conflict of interest" concerns.
Labour's deputy leader Watson made the explosive allegations in the House of Commons in 2012 which claimed evidence had been seized in the 1990s containing "clear intelligence of a widespread paedophile ring" whose members had "links to a senior aide of a former prime minister".
However, it recently emerged following an investigation by BBC's Panorama the Met Police dropped the case just two months after Watson made the claims as there was "no evidence of offending linked to [the minister] held within the files".
Watson's allegations were based on information fed to him by McKelvie who had a "long experience of working in social work and child protection". Despite being told the minister in question was cleared of the claims in 2012, McKelvie wrote to the prime minister to give his reasons for contacting Watson in 2012, and also to Lord Goddard, head of the abuse inquiry, to describe his appointment to government as "utter contempt for the survivors of child sexual abuse".
McKelvie has now confirmed he has quit his role from the Independent Inquiry Into Child Sexual Abuse (IISCA), set up in 2014 by home secretary Theresa May, following accusations he was attempting a "smear campaign" against the minister by repeating the claims and it was offered "based on his likely inclusion as a witness in the investigative work of the inquiry".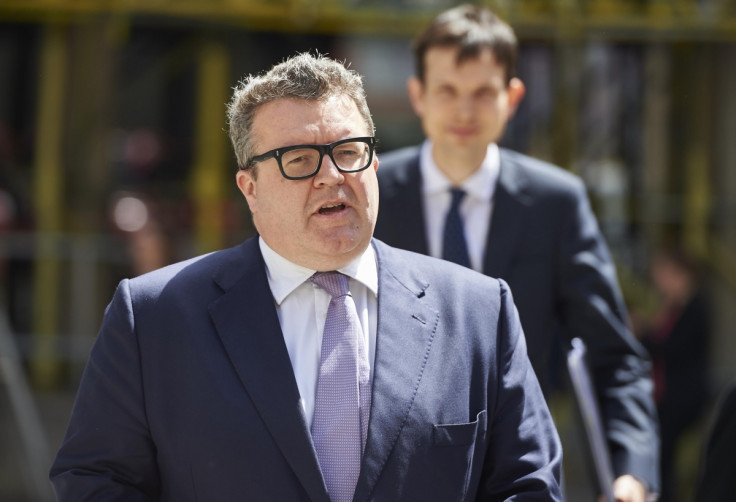 He said: "I have reluctantly come to the conclusion that it would not be appropriate for me to continue in my role as a member of the Victims and Survivors Consultative Panel (VSCP) on the IICSA. I have today [16 October] been advised that I am likely to be required as a witness in the inquiry's investigations, and that the inquiry may need to examine my work in pursuing allegations of child sex abuse. In those circumstances it would not be right for me to continue to act in a consultative capacity, providing advice to the chair and the inquiry panel."
Goddard said: "I have accepted Peter McKelvie's resignation as a member of the VSCP on the inquiry. I recognise and thank him for his contribution as part of the VSCP. I would also like to take this opportunity to stress that allegations concerning child sexual abuse related to Westminster are only one component of the inquiry's work."
McKelvie's resignation places further pressure on Watson, who has already being criticised for writing a letter to the Alison Saunders, the director of public prosecutions, asking her to re-examine a rape allegations against former home secretary Leon Brittan.
Brittan was questioned but not arrested after the case against him was reopened, but died in January 2015 unaware that police had no intention of pressing charges against him.
Watson, who was elected Labour's deputy leader on 12 September, has so far refused to apologise for his actions. "When anyone is accused of multiple sexual crimes – by numerous, completely unrelated sources – the police have a duty to investigate no matter who it is," he said, adding that politicians had "presided over a state of affairs where children have been abused and then ignored, dismissed and then disdained – if anyone deserves an apology it is them".
The inquiry, which is looking into how seriously institutions took their responsibility to protect children as well as allegations of historical child abuse committed by high-profile names, was officially launched in July after a stuttering start following the resignations of its previous two chairs Fiona Woolf and Baroness Butler-Sloss because of their links to the establishment. It also recently admitted to accidently deleting evidence to the inquiry from victims of sexual abuse from its website of a technical glitch.