Labour's deputy leader Tom Watson refuses to apologise for rape and child abuse claims against Lord Brittan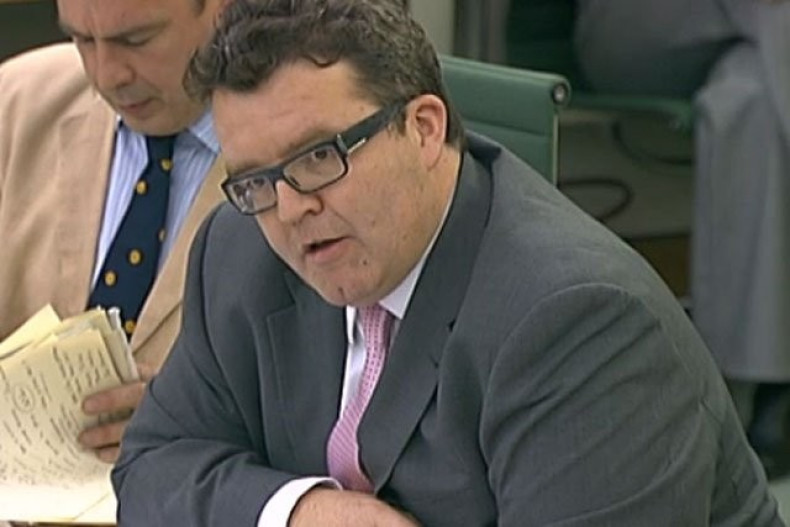 The politician faced criticism for comments about the late Lord Brittan over links to an alleged VIP paedophile ring. Watson told the House of Commons: "I understand MPs feel aggrieved Leon Brittan was interviewed by the police and they are angry with my use of language but I am sure they would also agree that when someone is accused of multiple sexual crimes by numerous completely unrelated sources the police have a duty to investigate, no matter who it is."
The deputy Labour leader asked all MPs to examine their consciences, adding that politicians had "presided over a state of affairs where children have been abused and then ignored, dismissed and then disdained - if anyone deserves an apology it is them".
He added that tackling sex abuse was "not all over just because a few famous people have gone to prison". His comments were met with cries of "shame from the Tory benches. Sir Nicholas Soames MP, who had demanded an apology to Lord Brittan's family said Watson's statement was a "non-apology" and that his conduct was "completely unacceptable".
"He has become the witch-finder general," he told BBC Radio 5 live. "I really do think we have got to bring some order to this debate which is running out of hand."
On Sunday (11 October) it was revealed that Watson, while a backbench MP in 2014, allowed police to use his Commons office to interview an informant about allegations of VIP abuse involving Lord Brittan, according to the Daily Mail.
Mike Broad claimed "half the Cabinet" had been to a gay brothel linked to allegations of underage sex. Watson "sat there and listened" when Broad was interviewed by police about allegations of child abuse involving Lord Brittan and others during the meeting.
One woman's allegation of rape from 1967 was examined by the Metropolitan Police but officers could find no evidence leading to further action. Lord Brittan served as Conservative home secretary under Margaret Thatcher. He died at the age of 75 in January 2015 from cancer, without being told that the case was dropped.