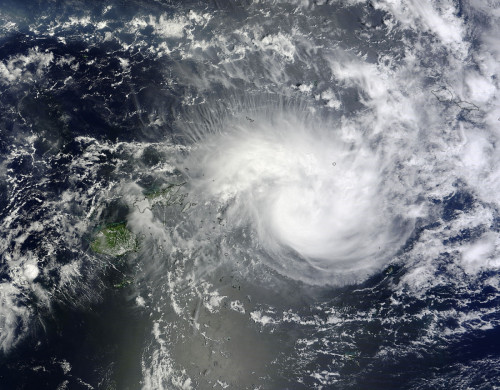 Tonga is braced for a severe tropical cyclone that is due to hit the South Pacific island nation over the next 24 hours.
The government has held a national emergency meeting ahead of the cyclone, United Nations Office for the Coordination of Humanitarian Affairs (OCHA) said.
At present, the cyclone is classified as a Category 3 system, meaning hurricanes are likely, with roof and structural damage and power failures expected.
However, OCHA said forecasters are expecting tropical cyclone Ian to intensify to a Category 4 system by Friday evening. This means significant roofing loss and structural damage, caravans likely to blow away, dangerous airborne debris and widespread power failures.
Nasa has reported powerful thunderstorms around the cyclone's centre and that an eye is developing, suggesting the cyclone is intensifying.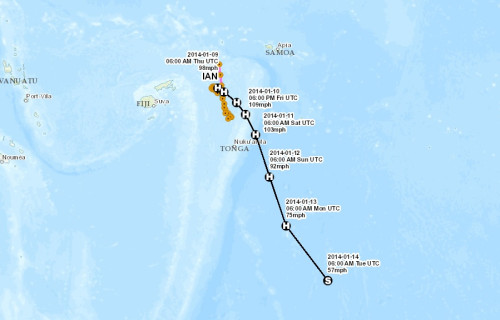 A statement said: "The strongest thunderstorms were concentrated around Ian's center and in bands north and south of the center where cloud top temperatures exceeded -63F/-52C. Those thunderstorm cloud tops have cooled over the previous 24 hours, indicating that they're higher in the atmosphere and that Ian is strengthening. The Joint Typhoon Warning Center forecast calls for Ian to reach hurricane-strength in the next day."
Ian is currently moving in a northeast direction but is expected to change to a southeast course. It is expected to hit Niuafo'ou first, with heavy rain and flash flooding predicted.
It will then move towards Vava'u, Ha'apai before heading to Tongatapu, where it will cause gale force winds, large waves and high tides.
The government of Tonga held an emergency meeting and is monitoring the cyclone. IT has activated the Emergency Operations Centre and is working with the national radio station to issue alerts to the northern islands.
Ian has been stationed in a stretch of ocean between Fiji and Tonga for the last three days, with winds of 140kmph.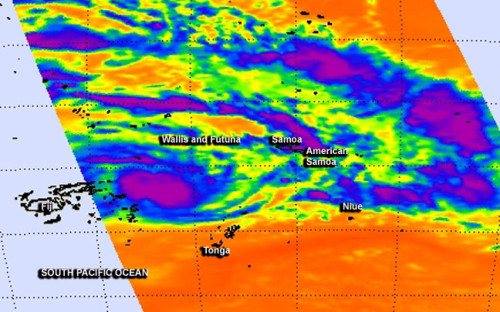 According to the Australian Broadcasting Corporation, locals in Tonga have started boarding up their windows.
Sanjay Prakash, a forecaster from the Fiji Meteorological Service, said the cyclone could be "catastrophic" and cause massive amounts of damage to Tonga.
Neville Koop, a climate advisor based in Fiji, added: "You need to be taking your preparations very seriously at this time as it does look like the damaging winds will start in Vava'u probably late tomorrow.
"So that is some good news for people in Vava'u, in that they will have some daylight tomorrow to do some more preparations."
Kjelll Stayv, a local business owner from Vava'u, said people can tell a storm is approaching: "The sky is milky and grey so there is definitely something coming. On our island and the small outer islands here, there are between 10,000 to 12,000 people. And right now there are now many tourists, maybe 100.
"It is a little weird because we have to board up their windows, but they don't have much choice I'm afraid."