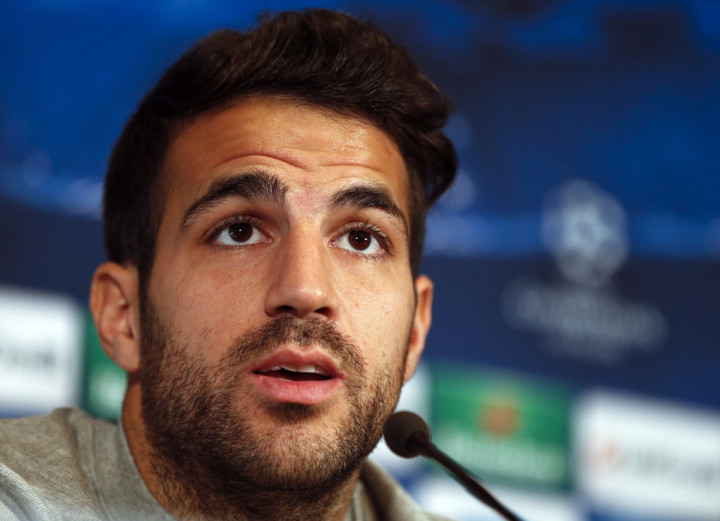 Arsenal legend Tony Adams has admitted Cesc Fabregas' transfer from Barcelona to Chelsea 'saddened' him.
Earlier this week Fabregas agreed terms to return to the Premier League after spending time away in Europe. His move to Stamford Bridge broke many Arsenal fans' hearts. However, it was the Gunners who refused to activate the first option clause in his contract allowing him to move to any club of his choosing.
The former Arsenal defender has come out and spoken about the transfer and also explained the reason why Arsene Wenger did not bring his former player back to the Emirates.
"I can understand why Arsene Wenger [did not] want to re-sign him," Adams told the Express.
"He has a lot of outstanding players, and don't forget Arsenal only paid £40m for Mesut Ozil last year."
"They've already got Aaron [Ramsey], Jack [Wilshere], Alex [Oxlade-Chamberlain] and Santi [Cazorla] and I could go on. They have a lot of those types of players."
"Maybe Wenger thought we didn't need that type of player. It saddened me because he was Arsenal captain and it's a shame he's not coming back," the Gunners favorite said.
Apart from that, Adams also spoke about Arsenal's club-record signing of Mesut Ozil. He feels the German midfielder will be a stronger player next season after struggling for form in the second half of his debut season in English football.
Ozil finished his first Premier League campaign for the Gunners with 5 goals and 9 assists in 26 games.
"Yeah he's a top player. To be honest by his standards, he had a poor first season. There's a lot more to come from him, " Adams explained.
"He's a terrific player and I don't think he got the winter break which he is used to. With the style and tempo of the Premier League, he needed a break but he'll come back stronger."
"He needs a rest but he has the World Cup! Wenger needs to give Ozil a four week break and then unleash him in September!" he concluded.