Tony Blair To Advise Egypt's President Sisi on Economy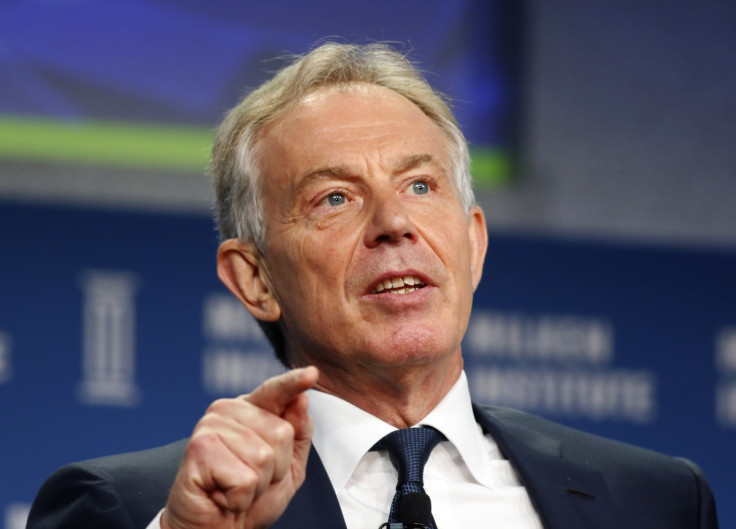 Tony Blair will advise Egyptian President Abdel Fattah el-Sisi on "economic reform" in a programme funded by the United Arab Emirates which offers lucrative "business opportunities" to participants, the Guardian reported.
The former British Prime Minister will aid the Egyptian president in collaboration with a UAE-financed unit in Cairo, run by management consultancy Strategy&.
Blair has supported Sisi, former head of the armed forces, since he led the coup that ousted Egypt's Islamist ex-president Mohamed Morsi last summer.
Sisi was sworn in as Egypt's third president in four years in June, following a landslide victory in elections.
The UAE project is tasked with attracting international investors to Egypt's ailing economy. Battered by three years of political and social upheaval, in which foreign capital flight soared, Egypt's public finances remain in a dire state.
Since Morsi was ousted, the Gulf trio of Saudi Arabia, Kuwait and the United Arab Emirates have transferred billions of dollars of financial aid to the leadership.
The gulf monarchies consider political Islam as an existential threat and appear to have found an ally in their campaign to discredit the movement in the former British PM.
The revelation come just days after three Al-Jazeera journalists were jailed in Cairo for a total of 22 years, in a move that sparked outcry in the West.
"Tony Blair has become Sisi's éminence grise and is working on the economic plan that the UAE is paying for," a former political associate told the Guardian.
"For him, it combines both an existential battle against Islamism and mouth-watering business opportunities in return for the kind of persuasive advocacy he provided George Bush over Iraq."
"It's a very lucrative business model," the associate told the Guardian, "but he shouldn't be doing it. He's putting himself in hock to a regime that imprisons journalists. He's digging a deeper and deeper hole for himself and everyone associated with him."
Blair's spokeswoman told the Guardian that the ex-PM was not acting "for any personal gain whatsoever" and that "he is giving advice, he will have meetings, that's all".
© Copyright IBTimes 2023. All rights reserved.