Tony Blair Associates United Arab Emirates $35m reputation deal
Tony Blair is facing unprecedented criticism post-Chilcot and over his financial affairs.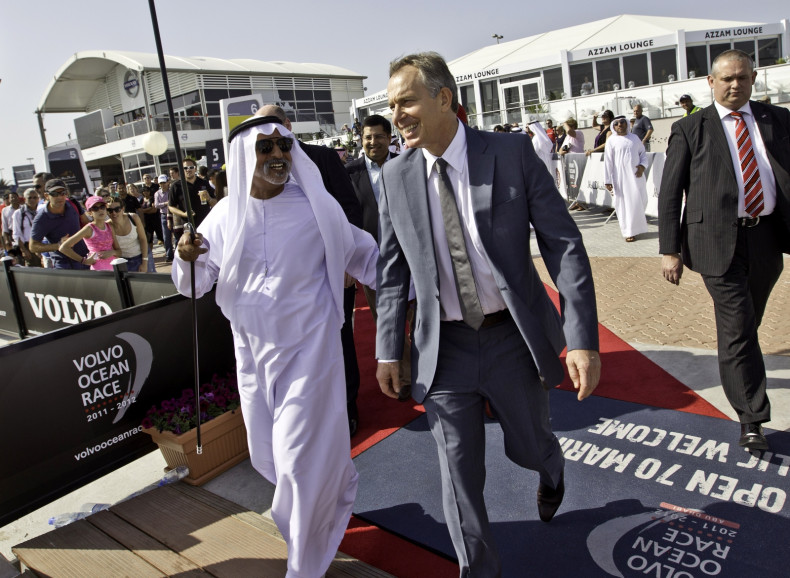 Tony Blair offered to provide his services to the United Arab Emirates (UAE) in return for a $35m (£27m) fee spread over a period of five years, according to the Sunday Telegraph. In return, the Middle Eastern dictatorship would receive advice on enhancing its reputation and influence abroad.
Blair, whose reputation around the world has suffered following the publication of the long-awaited Chilcot Report, has visited the UAE on several occasions and formed a friendly relationship with foreign minister Sheikh Abdullah bin Zayed Al Nahyan. Blair first travelled to the kingdom in his new role as Middle East peace envoy, which could mean more uncomfortable questions for the former British prime minister, if he is seen as profiting personally from contacts made in a post, in which he was supposedly promoting peace between Israel and Palestine.
The UAE already funds Blair's company – Tony Blair Associates – for services it provides in developing nations across the world. The $7m-a-year deal to promote the UAE was thought to be a separate arrangement. The "strategic partnership" proposal submitted in 2014 was itemised and said the money would pay for monthly visits from Blair to UAE, private offices, expenses and professional fees.
Mr Blair's spokeswoman told The Telegraph: "That is old news and that proposal went no further… In any event, fees would not go to Mr Blair but to invest in the business and pay for staff and costs. Mr Blair does all his work in the Middle East on a not-for-profit basis."
The revelation may anger families of British soldiers who killed in the Iraq War, which the Chilcot Report says was probably unnecessary, ill-planned and based on flawed intelligence. Some bereaved families are considering pursuing legal action against Blair for rushing to war without first pursuing other avenues.
In an emotional speech following the publication of the report, Blair said he took full responsibility for the decision, but still believed the world was a better place following the invasion.