Blair Family Fortunes Rise - And Fall
Mixed fortunes for Blair family business Interests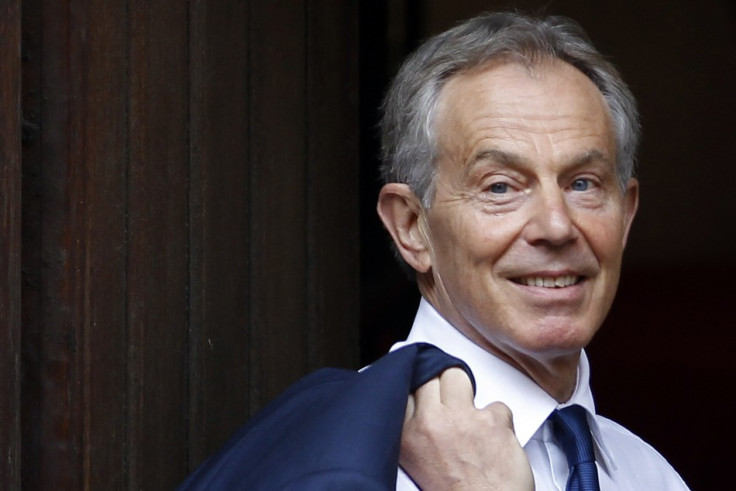 The new year has opened with mixed fortunes on the business front for the family of former UK prime minister Tony Blair. Tony has seen profits at his Windrush Ventures Limited soar, but a computer gaming firm and football agency run by his son Nicky, 27, is to be dissolved after five years of operation.
The latest set of accounts for Windrush Ventures Limited shows a leap in profit from £1.1 million in 2011 to £3.6m in 2012, but Nicky's Magnitude Gaming - started with friend Gabriel Moraes and in which Cherie Blair also held a 20 percent stake - made losses of £3,988 in 2008, £8,620 in 2009 and £16,876 in 2010, the Sunday Mirror reports.
Though no accounts have been filed for two years, the company is said to be solvent, but will now be wound down. Among other interests, the firm focused on recruiting new football talent with the hope of bringing it to European clubs, targeting markets such as the Middle East and the US.
A statement the paper received from Magnitude read: "The company is in the process of being dissolved but Magnitude will continue as a partnership." The new categorisation would mean Magnitude would no longer have to file full accounts.
Blair senior's financial dealings, with their use of various types of limited company, have long raised eyebrows. His Windrush/Firerush operation, of which the management company Windrush Ventures Limited is just one of many parts, is further divided into the likes of Windrush 1 and 2, Firerush 1 and 2, and more.
Offering a summary of the latest set of accounts, the tonyblairoffice.org website reads:
"These are the financial statements of the two companies through which the operating costs of Tony Blair's global activities are paid. They do not represent his earnings or the earnings of his business and are not referable to them.
"The profit of the Windrush Group (£3.6m) is money that is being held in the company for re-investment in expanding the business. There is a total of £909,000 payable in corporation tax on the Group profit. Mr Blair continues to be a UK taxpayer and pays full personal tax on all his earnings worldwide."
The accounts show Windrush Ventures Limited's turnover increased from £12m to £16m in 2012, with operating costs jumping from £10.9m to £12.6m.
Blair's full portfolio of interests also includes various bodies such as the Tony Blair Faith Foundation, which promotes religious tolerance. The former leader's revenue stream draws heavily on the lucrative after-dinner circuit and consultancy arrangements with banks and foreign administrations.
His Tony Blair Associates - the earnings from which he is not compelled to divulge - has dealt with various governments in the Middle East, and he has also advised giants such as JP Morgan. His personal wealth has been estimated at some £60m.
In a June 2012 interview with the Financial Times, Blair was coy on the exact amounts involved but the paper put the figure received from the bank at £2.5m per annum, and cited former aides as saying the former PM could receive as much as $300,000 (£186,000) for a speaking session.
© Copyright IBTimes 2023. All rights reserved.