Toothpaste, Sunscreen and Plastic Toys 'Cause Male Infertility'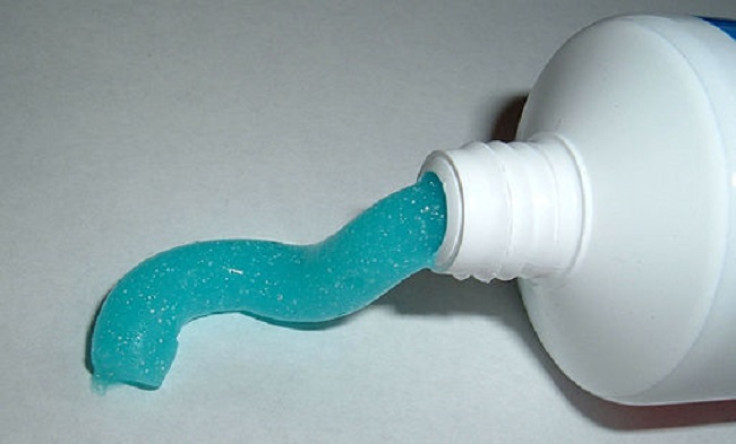 Chemicals in toothpaste, soap, and sunscreen are believed to be linked to rising levels of male infertility, new research has shown.
One in three common household chemicals were found to have a direct effect on the potency of sperm, causing them to prematurely release enzymes that are needed to penetrate and fertilise egg cells.
It is the first time a study has discovered a direct link between many man-made chemicals and male infertility and will raise further concern about hidden toxicity in everyday items.
The study, published in the Independent, is part of wider research into "endocrine-disrupting" chemicals linked to male infertility. It is hoped the findings will allow regulatory bodies in Europe to introduce bans or restrictions on the use of certain items.
Professor Niels Skkakkebaek, of Copenhagen University Hospital in Denmark told the paper: "For the first time we have shown a direct link between exposure to endocrine-disrupting chemicals from industrial products and adverse effects on human sperm function.
"In my opinion, our findings are clearly a concern as some endocrine-disrupting chemicals are possibly more dangerous than previously thought. However, it remains to be seen from forthcoming clinical studies whether our findings may explain reduced couple fertility which is very common in modern society."
The research has been published in The EMBO Journal and carried out with Timo Strünker of the Centre of Advanced European Studies and Research in Bonn, Germany. It was initially believed low concentrations of the chemicals were thought to be too low to cause any effect.
Strünker said: "In human body fluids, one does not find one of a few particular chemicals, but rather complex chemical cocktails with many different endocrine-disrupting chemicals at very low concentrations. We tried to mimic this situation in our experiments.
"When mixed together the cocktail, despite the extremely low concentration of its ingredients, evoked large and sizeable responses in sperm. Thus, in complex mixtures [the chemicals] co-operate to interfere with sperm function. This has not been shown before."
Chemicals are ingested by people every day either by consuming food and drink or by absorbing them through the skin in products such as sunscreens and soaps.
© Copyright IBTimes 2023. All rights reserved.