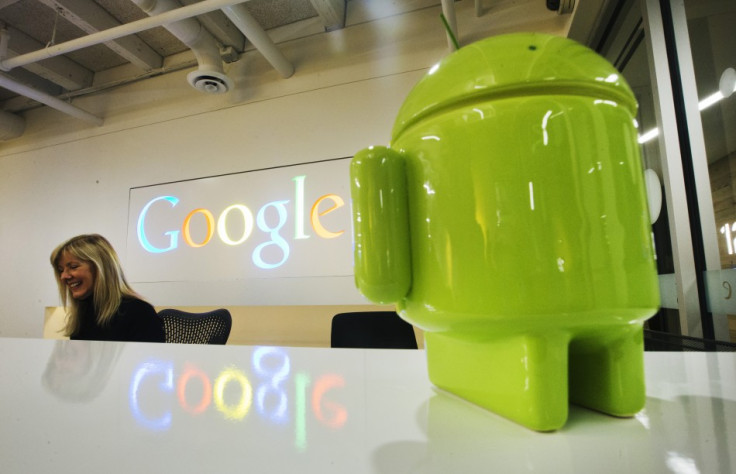 It's Android apps this week and if you're looking for astronomy, zombie football and a way to keep track of which episode of House you're up to, well, here you are.
Phones and tablets; Android 2.2 (Froyo) and up
Something simple to start with. Bespoke is an app by Barclays bank that provides location-based information on discounts. Say your local McDonald's is doing 12 burgers for the price of 11, or something, when you log in it'll send a notification. You can filter offers by telling the app what you're into, so if it's coffee you like you can set it to bring you local deals relating to coffee.
The user interface is a bit smothered with advertising which can be a bother but generally this is good, and it'll save you money.
Phones and tablets; Android 2.0 (Eclair) and up
Zombies are so 'in' right now which means, basically, that they're getting a bit tired. Zombie films, zombie games, zombie TV shows - everything's been done. Apart from Undead Soccer of course, where you kill zombies by kicking footballs into their faces.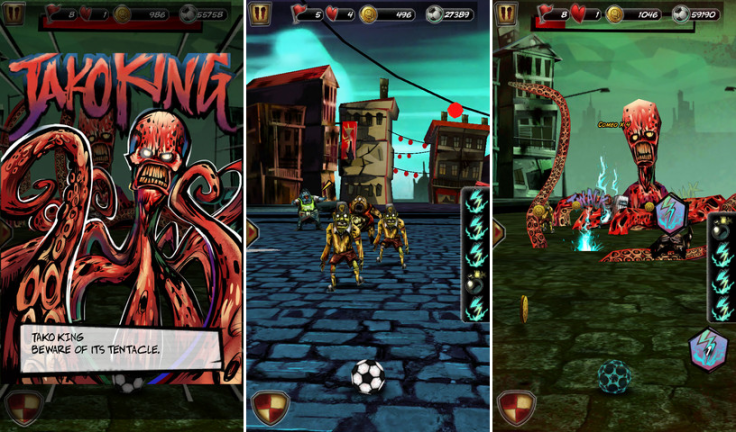 It's a first-person shooter of sorts, where you draw back your finger on the screen then release it to fire the ball into zombies. You can also block attacks using a bin lid and there are dozens of power-ups, different styles of ball and so on to unlock.
Phones and tablets; Android 4.0.3 (Ice Cream Sandwich) and up
If you're really and we mean 'really' into Android, then you should probably get Android Central, the app for the world's largest and most comprehensive Android blog. There's everything on here - news, reviews, opinion - and it's all accessible from this easy to use, clear app.
You can also use it to post comments, if that's what you like to do, and send news tips. So if you come across a picture of what looks like the corner of a new device, you can submit it to the site's editors directly via the app.
Phones and tablets; Android 2.1 (Eclair) and up
With all the music discovery apps and surfaces floating around Google Play, you should have, by rights, discovered all the music in the world by now. But if you feel your iPod is still a bit empty, get Lively, a smart-as-hell music app that scans blogs and online articles to find what's hot right now.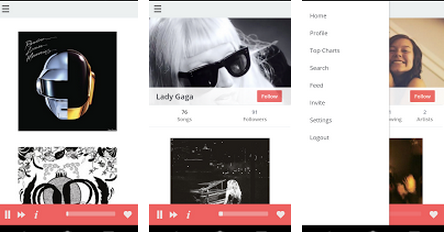 It lets you listen to whatever it finds as well, so it's also a music player, and updates with new tracks every 10 minutes or so, so you're unlikely to be short of songs. Despite all this, it's still somehow free, so get it.
Phones and tablets; Android 2.1 (Eclair) and up
This is an app to help measure air pollution. As part of a worldwide science project to test how smoggy the night sky is, Loss of the Night gives you the locations of stars and asks you whether or not you can see them. Your answer is collected with answers from other users around the world to form an aggregate of who can see what and where, and which part of the world is the most polluted.
It's a chance to do something for the environment without, you know, having to really do anything and it also teaches you constellations so it's proactive and educational. How often do you get that from staring at your smartphone?
Phones only; Android 4.0 (Ice Cream Sandwich) and up
Carbon is an Android Twitter client that's a bit like TweetDeck. The idea is to minimise the amount of tapping and drilling down you have to do, so uploaded pictures and videos are listed inline with your timeline instead of behind links. You can also set up multiple feeds, creating timelines for trending topics, direct messages and mentions and flick between them easily.
Swiping with two fingers instantly moves you from the top of a timeline to the bottom and there's a neat feature that lets you refresh just by tilting the phone, rather than the tug and pop of Twitter's official app.
Phones and tablets; Android 2.2 (Froyo) and up
An average human being today has an estimated 400,000 "must-watch" boxsets sitting on their shelf and it can be hard to keep track of them all. If in a desperate bid to have something to talk about at the watercooler you're trying to get through Mad Men, Prison Break, Scrubs, Desperate Housewifes and The Sopranos all at the same time, then Series Guide can help you keep track of where you're up to with all this television.
You can create lists of what you're watching and "check in" whenever you complete an episode so you don't lose your place. If you're following a show that's still being broadcast, you can also use Series Guide to see when the next episode will air and set up notifications so you don't miss it.
Phones only; Android 2.2 (Froyo) and up
Pixel Dungeon is a scaled-down RPG that fits inside an Android phone. You're trapped, as you may have guessed, in a dungeon and have to escape by battling creatures, unlocking doors and levelling your character up with experience points. There's tonnes of new weapons and gear to pick up and for an Android game, Pixel Dungeon is enormous, comprising hours and hours of game time.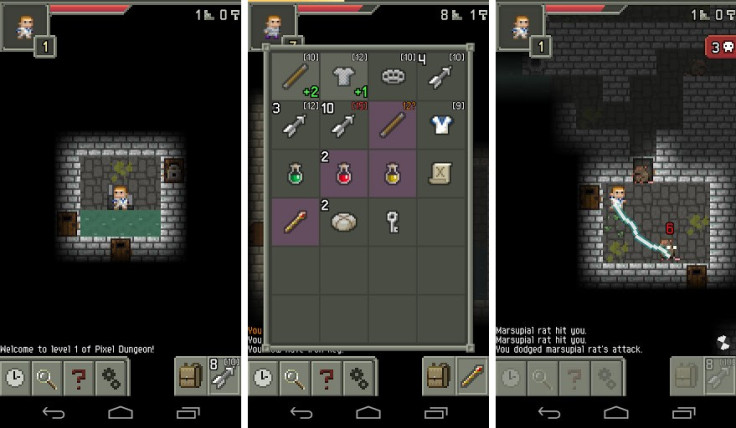 It's all rendered in this lovely pixelly look, reminiscent of 8-bit games from the NES and more recent hits like the iPhone's Sword and Sworcery. Pixel Dungeon's still in beta, but new updates are being added all the time.
Phones and tablets; Android 2.3.3 (Gingerbread) and up
Fixya is an app that connects you to the existing Fixya community of handymen and DIY enthusiasts who can provide instructions and guides for putting basically any household gizmo back together. The neat thing about the app is that you can upload videos rather than having to try and explain what's got wrong with words, so even if you're a total clutz when it comes to do-it-yourself, Fixya can still help.
The app's free and joining the Fixya community is free as well, so as long as you don't break your phone, you shouldn't have any trouble with DIY again.
Tablets only; Android 2.3 (Gingerbread) and up
Our weekly app for children this time around is Dave Daring, an interactive storybook about a man called Dave and his cat. As it's for aged 3 and up, the story's hardly Beckett: Daring Dave travels around the world with his cat doing things like climbing mountains and bike riding. But there's an interactive element, because after each chapter, you (or rather, your kid) has to go back through and pick up all the things Dave has dropped while doing his stunts.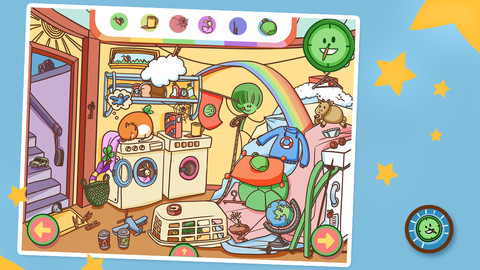 It' simple, colourful, charming and every time you pick up an object, it teaches your child what it's called, so it's educational too.