Top 10 Android Apps of the Week July 2013
A round up of the best Android apps.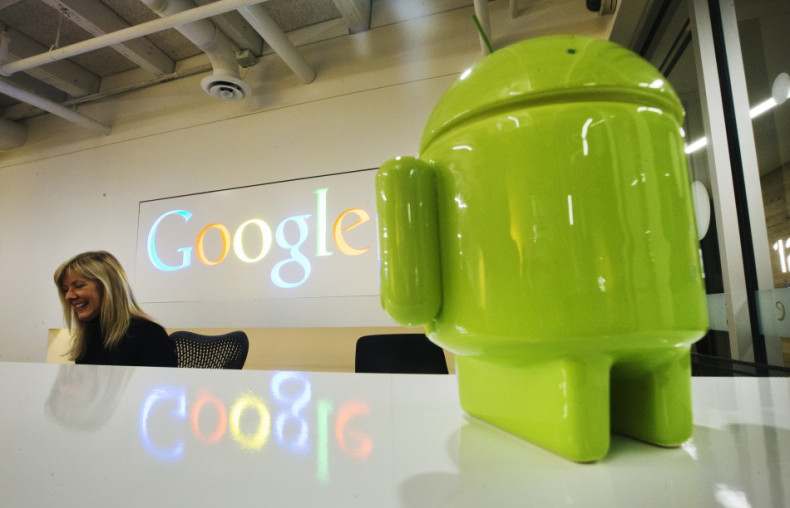 We're pretty impressed with ourselves so far. Since starting this best app lists, we haven't made a single "app" pun, not one. We haven't described bad apps as "app-alling", we've not called the violence in a game "in-app-ropriate" and we've certainly never stooped so low as to call something "app-laudable."
We're doing Android apps this week. Let's open up the Google Play Store and see what's 'appnin.
Phones and tablets; Android 2.2 (Froyo) and up
We'll start with a simple one. A lot of you will have played this back on the Dreamcast. Remember the Dreamcast? It was that game console that was better than all the others. You know, the one no-one bought for some reason. Anyway, Crazy Taxi was a big hit on the Dreamcast and it's been ported directly to Android.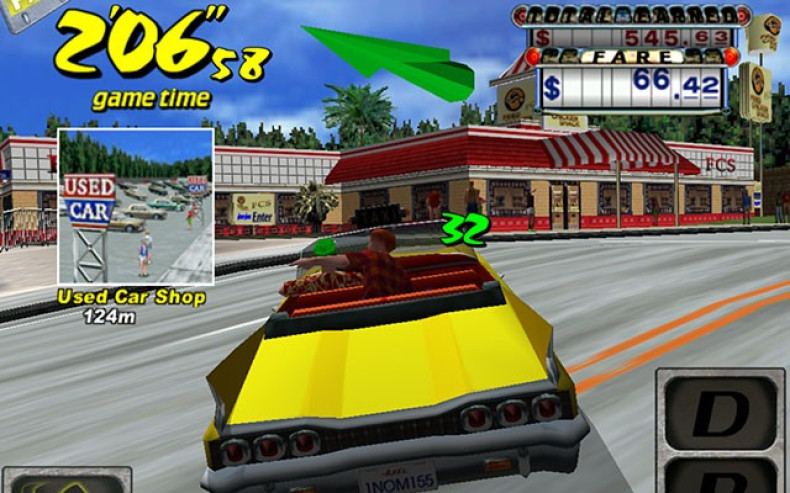 It might not be quite as "crazy" as you remember it. Once the nostalgia boost wears off, this begins to feel a bit more like "Straightforward Taxi" or "Repetitive Taxi." But it's still a lark, and it still has that one song by The Offspring playing on an endless loop.
Phones and tablets; Android 2.3 (Gingerbread) and up
Even if you're not a habitual imgur user, you'll still have stumbled across it. This is the site that hosts all your favourite Grumpy Cat pictures. If there's a meme on the loose or something viral kicking off, then you'll find it on imgur, which is now available on Android devices via this new app.
The app comes with all the functionality of imgur on the web, with the added bonus that you can upload pictures straight from your phone.
Daybees Event Finder (Free)
Phones and tablets; Android 2.2 (Froyo) and up
This is an interesting one. Restaurant and activity finder apps are ten-a-penny on smartphones, but Daybees is a bit different. It's a finder that tracks down things like music festivals, sporting events and musicals, and it doesn't only apply to your local area - as well as setting it just to find things happening near you, you can use Daybees to find events happening up and down the country.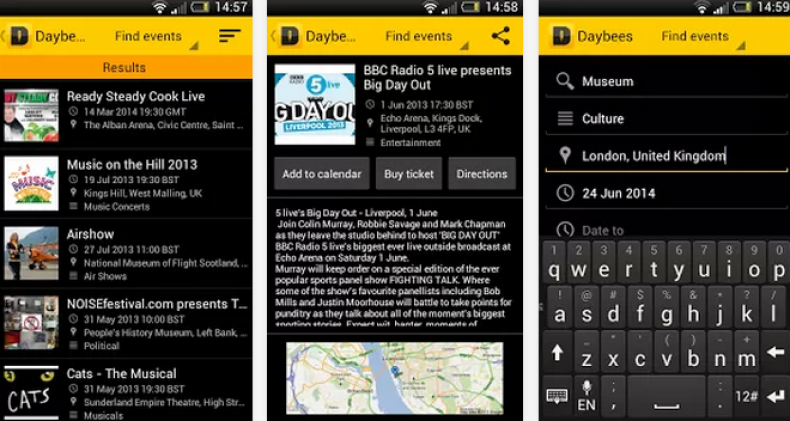 You can sync them to your device's calendar as well, and search for events based on what date they're happening. Let's say you're going to be in...Sunderland between 23 and 27 August. You can use Daybees to find out what's going on there and then. It correlates more than 1.5 million events across 230 categories, so you're bound to find something.
Phones and tablets; Android 2.1 (Eclair) and up
Instagram may have just added video, but for users wanting to share clips with their friends, Videofyme is a better option. It's like Instagram mixed with Youtube, in that it allows you to make and upload videos then share them between Facebook, Twitter and Tumblr.
You can upload videos of up to five minutes in length and there's the usual array of filters and effects to add on the top. Videofyme also makes monetizing your videos simple, by allowing you to tick whether or not you want advertising including in your uploads.
Tablets only; Android 2.2 (Froyo) and up
Holy...woah. This will blow your mind. This is an alternate reality app which renders drawings in animated 3D. You go to ColAR's website and print off one of its colouring book templates. Then you sit down with a normal box of pencils or crayons, colour it in and take out your tablet. Open the ColAR Mix app, tap the "Play" button and point the camera at the drawing. Then watch:
See? That's pretty amazing, right? The best part is that it renders the 3D models using the same colours that you (or your children, if you ever let them have a go) have used. So if you colour the plane in bright red, you'll get a bright red plane and so on. You have to try this.
Phones and tablets; Android 4.0 (Ice Cream Sandwich) and up
A superb photo-editing app, Paper Artist lets you customise pictures with a mock, handcrafted look, adding sketchy pencil effects and thick borders. The customisation toolset is a bit limited, but you still have a lot of options and once you're done you can, as per usual, upload your finished creations to Facebook or Twitter.
Just bear in mind that some Samsung devices come with Paper Artist pre-loaded, so you might not need to download it. If it's sitting there on your phone already, have a go with it.
Phones and tablets; Android 2.2 (Froyo) and up
An excellent point and tap adventure that's already proven popular on iOS, The Silent Age is now on Android. You play Joe, a caretaker working in a skyscraper during the 1970s. One day, you come across a dying man who claims to be from the future. The world, you discover, will end in 40 years unless you do something to stop the apocalypse.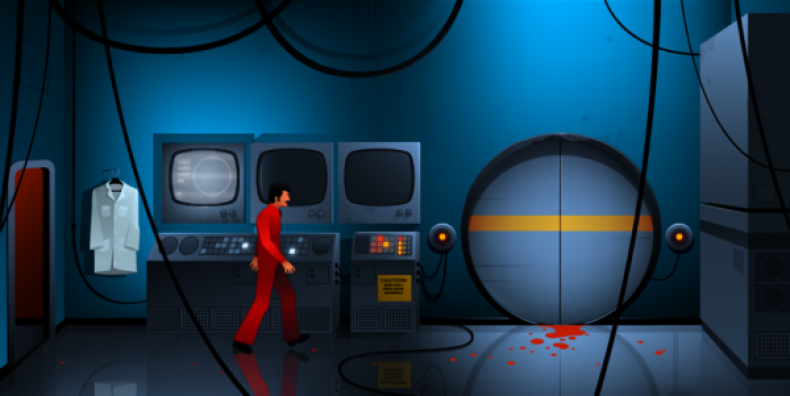 There are puzzle to solve and environments to explore - The Silent Age is thick with atmosphere. Only episode one is available now, with the release of episode two planned to go ahead once developer House on Fire has raised $25,000 in crowd-funding. If you like this, get on their site and donate what you can.
London Bus Checker (£2.39)
Phones and tablets; Android 2.1 (Eclair) and up
It's literally hotter than the sun outside at the moment. We're not making that up, it's an actual scientific actual fact. And since it is literally, actually hotter than the sun, you'll be wanting to stay off the tube, which is inexplicably even hotter than the Earth right now.
So try London Bus Checker, a fantastic free travel up constantly updated with bus times, routes and any delays that might be occurring. You can also check fares and set your home address, so with one tap you can find when the next bus to your house from wherever you are in London.
Phones and tablets; Android 2.2 (Froyo) and up
Mafia Wars meets Urban Spoon in this app - an alternate reality game which sees you trying to "take over" your local neighbourhood. Presented with a GPS map of local streets, bars and neighbourhoods, your job in AR Mafia is to claim each one for you and your virtual gang, collecting points for each section of turf you claim.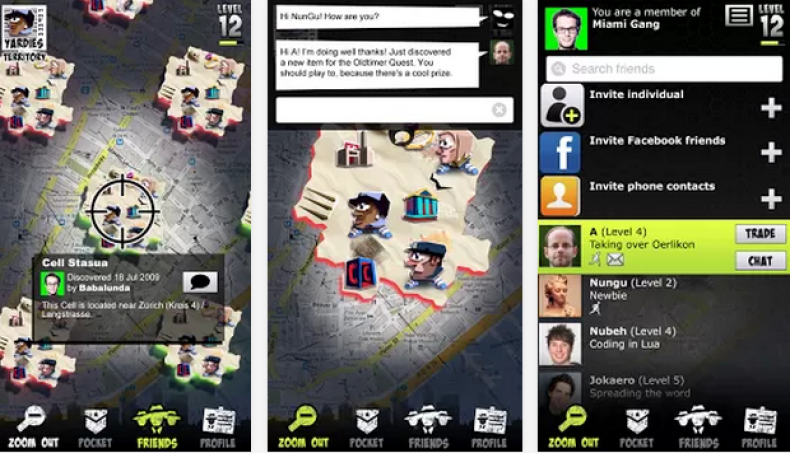 You can try to claim ground from other players and form allegiances with friends to defend your areas. What's interesting is how it uses real place names - with AR Mafia, you can stomp into your local pub and demand it start paying protection money.
Phones and tablets; Android 1.5 (Cupcake) and up
And lastly, since we're finally giving in to puns this week, Appy Gamer, a convenient rundown of videogame news. This is like Flipboard or Rockmelt, except specifically tailored to videogame news.
You can create a customised RSS feed using magazines like Edge, CVG and PC Gamer and set alerts so that when a new story about, say, the PlayStation 4 appears, the app will gives you a heads-up.