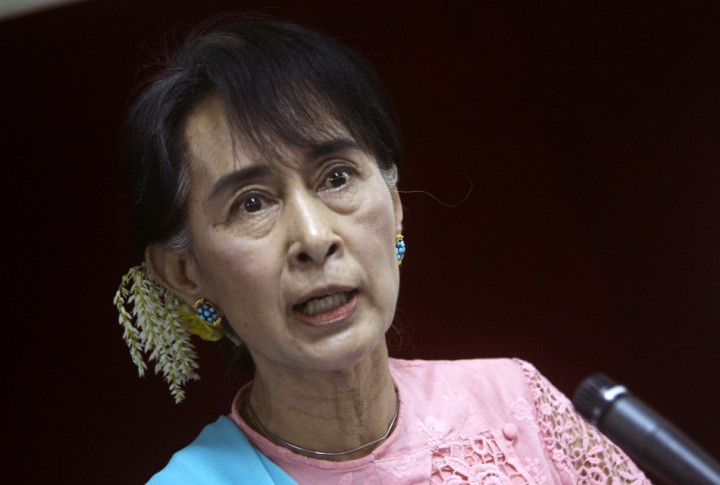 1. Burma and the Rohingya

2012 has been a great year for Myanmar. A country that was suffocating under one of the world's most repressive dictatorships is slowly turning to reform under President Thein Sein, a former general who started loosening restrictions on free speech and opening up the economy.
Until a few years ago no-one could have predicted that the long-derided parliament had finally shown the guts to challenge the mighty presidency. But since the National League for Democracy (NLD) won 43 seats, including one for soft-spoken political activist Aung San Suu Kyi, in April's by-election, liberalisation and boldness have become the key words to understand the situation in the former British colony.
After nearly two decades under house arrest, Suu Kyi, called "the Lady", was transformed from marginalised political dissident to world-acclaimed human rights icon. She toured the world to accept her 1991 Nobel Peace Prize in June and finally receive the recognition she deserves. However, activists criticised her for dodging questions about the Rohingya situation in her country and not stepping in to defend the "world's most persecuted minority".
Aung San Suu Kyi called for a "revolution of the spirit" a quarter of a century ago but "nothing spiritually progressive has taken root in the popular Burmese psyche", Maung Zarni, visiting fellow at LSE's Civil Society and Human Security Research Unit, told IBTimes UK. The Muslim minority has never been granted citizenship in Burma and a 1982 law excluded them from the list of officially recognised minorities.
Sectarian tension between Rakhine state's 800,000 Muslim Rohingya and their Arakanese Buddhist neighbours exploded in June after allegations that a gang of Rohingya men had raped an Arakanese woman. The Muslims were lynched in response, sparking days of rioting that erupted sporadically over the following months.
After six months of sectarian violence, more than 100,000 people have been driven from their homes. Rejected by both Bangladesh and Burma, the Rohingya continue to be victimised in the camps where they are sheltered. The Burmese government refuses to accept them as bona-fide Burmese, claiming they are relatively recent migrants from the Indian sub-continent. Neighbouring Bangladesh is already home to several hundred thousand refugees from Burma and says it cannot take any more.
Reformist Thein Sein will have to deal with the Rohinyga issue in 2013 before it turns into genocide.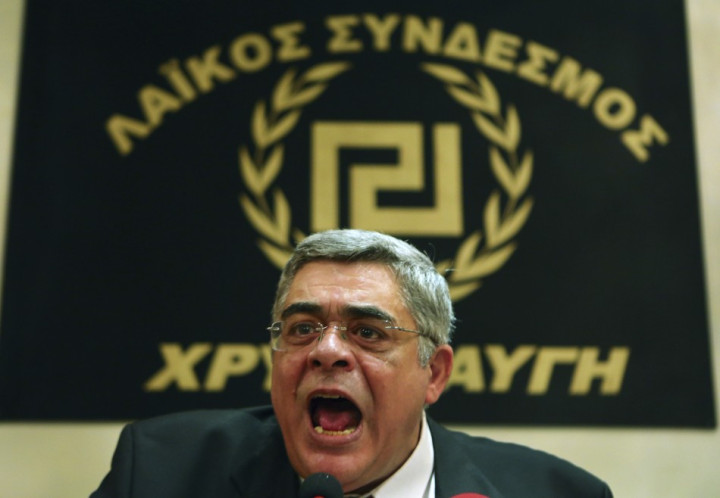 2. Golden Dawn and the rise of extremism in Europe
The dark parable of an obscure, extremist party whose support jumped from 0.46 to 7 percent in three years to gain 21 seats in Greece's parliament is symptomatic of one of the worst crises - on an economic but also political and ideological level - that Europe has ever seen. A party whose symbol, language and strategy bears the closest resemblance to Nazism and with a long track record of terrorising immigrants, leftists and journalists - especially women - suddenly make the headlines all over the globe and hits the imagination of critics, academics and activists.
Golden Dawn is the creature of Nikos Michaloliakos, a defiant nostalgic of the military junta that terrorised Greece from 1967-74. While in prison after attacking journalists who were covering the funeral of the junta's torturer Evangelos Mallios, Michaloliakos met the leaders of the junta, including prominent general George Papadopoulos who ordered him to found the party in 1985.
But it was not until 2012 that the party gained notoriety. Among its "performances": a YouTube video showing muscular supporters of the party urging journalists to rise from their seats as a sign of respect for Michaloliakos; spokesman Ilias Kasidiaris assaulting two woman MPs in a live television broadcast; armed members of the party trying to enter the Greek parliament; party activists restricting deliveries of free food in central Athens only to people who could prove they were Greek; death threats against anti-fascists at a demonstration in Crete; and numerous racist attacks against migrants in Athens.
In response, parliament has stripped three MPs from the far-right party - Panagiotis Iliopoulos, Giorgos Germenis and Ilias Kasidiaris - of immunity from prosecution.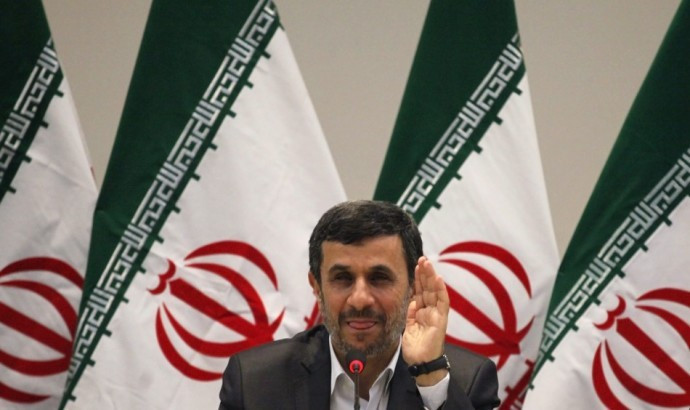 3. Iran's nuclear policy and the challenge to Israel
Experts agree that 2012 was a year of stagnation on the Iran issue. It will be remembered for the frequent impromptu rants by Israeli Prime Minister Benjamin Netanyahu who deployed his best weapons rhetoric to try to convince the world that Iran was just months away from developing the long-feared atomic bomb.
It is worth noting that Israel's first statement about Iran's keenness to have a nuclear weapon dates back to 1992 when Israeli officials warned that Tehran was just a few years from a nuclear weapon. According to various Israeli government forecasts over the years, Iran was going to have a bomb by the mid-1990s - or 1998, 1999, 2000, 2004, 2005 and 2010.
But the United States, paralysed by a tough presidential campaign, managed to somehow control its long-time ally. Netanyahu, Obama, and Iran's president, Mahmoud Ahmadinejad, of course all know very well that any attempt to make the bomb would be detected by the IAEA and the US - with inspections, leaks or interception - allowing more than enough time to respond adequately.
International sanctions were tightened despite the huge costs it entailed for those involved, especially the Europeans. But the stalling cannot continue for long. Israel is champing at the bit and Teheran is witnessing its worst financial crisis since the Iran-Iraq war in the 1980s, with the national currency plunging to an all-time low and people taking to the streets.
Presidential elections in June will come at a delicate time. After two consecutive terms in office, Ahmadinejad will have to step down. Once over the inebriation of a second presidential victory, Obama will have to work out a credible deal with Iran.
4. Syria's double-edged swords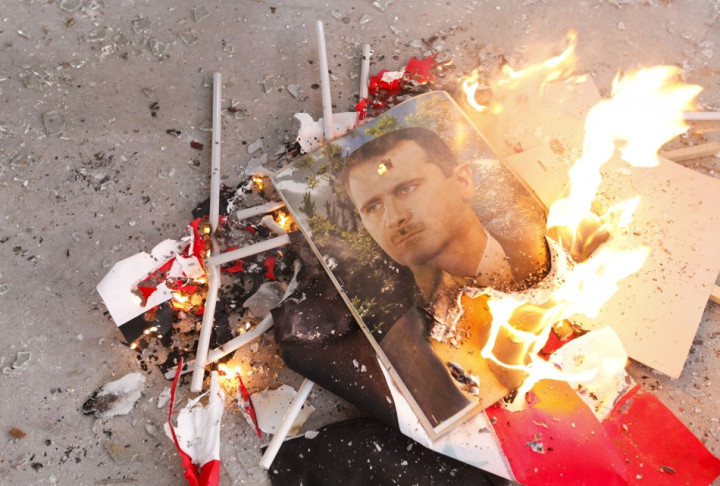 The West is on the edge of military intervention in Syria. In mid-December, 130 countries recognised the National Coalition of Syrian Revolutionary and Opposition Forces as the legitimate representatives of the Syrian people. That followed claims that the Syrian regime might be poised to use chemical weapons and Nato's authorisation to deploy Patriot missile batteries along the Turkish-Syrian border. Rumours of direct intervention gained currency among unnamed US and British officials in media.
Everything clear as day, then? Not at all. While recognising the national coalition, the US has denounced the al-Nusra front, in the vanguard of the rebel militants, as being terrorists and an al-Qaida appendix.
Terrifible footage of two pro-Assad Alawites being beheaded with a machete in the street by Western-backed Sunni rebels, one of them a child, started circulating on YouTube and raised questions over the legitimacy of Western intervention in a conflict that started as a peaceful and democratic-led movement against a violent and autocratic government but which has increasingly become sectarian, with rebels sliding towards "Islamic fundamentalism intent on waging holy war" as the Independent's Patrick Cockburn said.
The shadow of Iraq, with Sunni attacks on Shia shrines and husseiniyah (religious meeting houses), is lengthening and blocking any initiatives to topple the bloody Assad.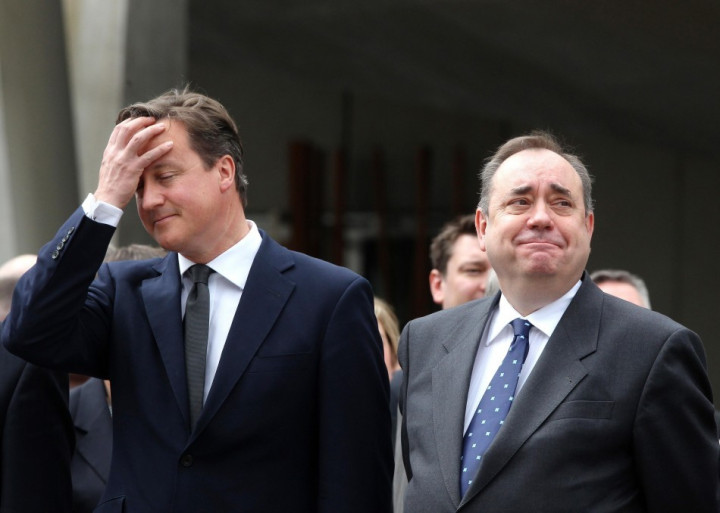 5. Bravehearts - or how Scotland gains independence
Following the signing of an historic deal between PM David Cameron and First Minister Alex Salmond, the Scottish National party is sharpening the knives for the Yes campaign in 2013.
Under the agreement, the UK will grant limited powers to the Scottish parliament to hold a referendum. It will be agreed in February 2013 by the Privy Council and in the spring will come before Holyrood with MSPs voting in October 2013. The Scottish government will then publish a White Paper - the "prospectus for independence". The referendum will take place in autumn 2014.
Among the champions of independence are Scotland's deputy first minister Nicola Sturgeon.
"The post-war economic decline has continued and now the very institutions which once made us distinct, the welfare state and - in England - the NHS, are under attack from the Westminster system of government," she said. "What do we get from leaving our powers in the control of others? A high-risk economy and an eroding social fabric."
On the other side, former prime minister Tony Blair has committed himself to helping to keep the UK together in the campaign for the 2014 referendum. He defended devolution and denied he had pushed for independence with Salmond.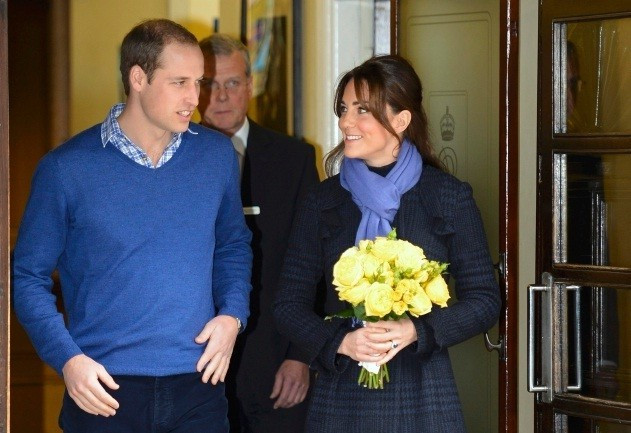 6. (What's the story) morning sickness?
The Duke and Duchess of Cambridge will hire a part-time nanny to deal with the royal baby. Before that, reports claim that the baby bump will be assigned its own "bump guard" to monitor its security. Not to forget the whole debate on whether or not (if it's a boy) the royal baby should be circumcised, in line with royal tradition.
Undoubtedly, the child that may one day be head of the armed forces, supreme governor of the Church of England and head of the Commonwealth of 54 nations and subsequently head of state of 16 countries is raising great expectations in 2013. The Cambridges will be exposed to a higher level of public interest and fascination. When William was born, in June 1982, thousands of people gathered outside Buckingham Palace to wait for the birth to be announced.
In a nod to progress, female royals will be given the same rights of succession as their brothers. But royal baby hysteria is already causing morning sickness among domestic and foreign journalists including IBTimes UK's Shane Croucher who cannot understand why we are being "force-fed, like foie gras geese for fattening, on a diet of happy-clappy, sugary sludge".