It's the afternoon of 13 February, you're still in the office, and it's Valentine's Day tomorrow. Safe to say, if you haven't yet made plans then you're probably going to be in trouble.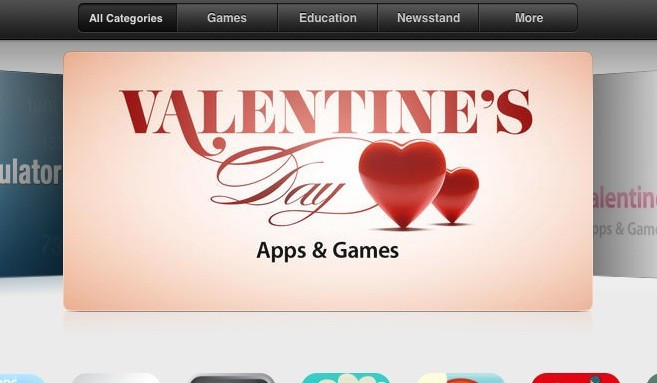 Don't worry though, because I've searched Apple's App Store high and low to dig out some useful applications that could just save the day.
1. Harden's Restaurant Guide 2013 - £6.99
I know it's just a day away, but you might still find a table for two lurking around the back of a decent restaurant. Trouble is, you don't want to risk walking into somewhere new on the off chance that it will be good.
Harden's Restaurant Guide offers up a comprehensive database of more than 2.500 restaurants in the UK. Reviews are based on over 85,000 reports from 8,000 customers, so hopefully you'll be able to make a fair judgement on a restaurant before venturing in.
You can search by location - or for anything nearby - filter results based on country and cuisine, and arrange by price. Once found, the app will offer up contact details to make a reservation, then direct you to the restaurant's door.
£6.99 might sound steep, but it's the day before Valentine's and you have no other option.
2. Pocket Wine - £2.49
You've found the restaurant with one table left, but having not been before the wine menu may as well be written in hieroglyphics. To help make an informed decision based not just on price, but matched well with the food you've ordered and your own palette, Pocket Wine by Wine Paradigm will help.
Offering to give you a clear understanding of all major grape varieties and blends (85 featured in the app), it will help to identify the styles you will like most based on a series of taste-related questions.
Once the app has worked out what you like, it'll help you pair wine to food with recommendations for hundreds of different dishes.
Searching through the app will make you look more interested in your iPhone than your date, but at least the wine will be good.
3. How to Cook Everything - £6.99
If my first app suggestion failed to find a restaurant with space for two, then there are hundreds of cooking applications out there to help you cook just about everything. The originally-named How to Cook Everything is available for iPad and has 2,000 recipes, 400 how-to illustrations guiding you through particularly complicated steps, shopping list, and timers built into each stage of every recipe.
The app can be used in portrait or landscape, so prop your iPad up by the (hopefully unused) microwave and add your own notes and modifications to recipes in the space provided alongside.
4. ScrapPad - Free (69p to disable adverts and watermarks)
ScrapPad lets you create professional photo albums by picking images from your iPad's library - or grab them off Facebook - and adding personalised messages to them. There's no limit for the number of pages per album and the size and layout of each image can be adjusted.
Once finished, the albums can be saved to view on your iPad, printed at home, or printed professionally through Printzel, which will then post them to you.
Apple's iPhoto app on the Mac offers a similar professional printing service, but this might be a gift worth saving for next year, as postage from both services will take a couple of days.
5. Tinder - Free
If you're facing another Valentine's Day with nothing but Thursday evening television and the company of slightly too many cats then don't worry, because dating app Tinder could help.
Developed by a Los Angeles-based company of the same name, Tinder is available for iPhone and uses your Facebook profile picture to advertise to the world that you're single and looking for someone to date.
Using your phone's GPS, the app displays the profile pictures of fellow singletons nearby; tap on the photo to tell the app that you like someone, and if they tap your photo too then you can start messaging each other.
The developers of Tinder say it has matched more than 10 million couples since it was launched in September, and that most users are aged between 18 and 30.
"People are literally getting dates the same night, but you might want to give yourself enough time to find the right Valentine," Tinder co-founder and CEO Sean Rad said.