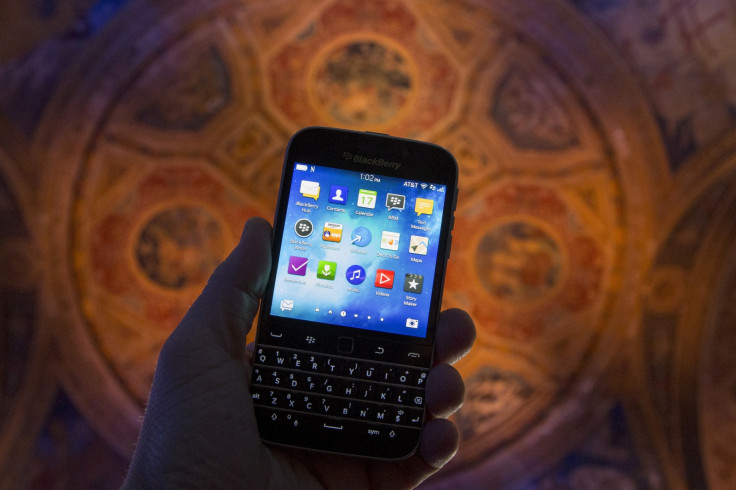 In the latest update to its messenger service BlackBerry has included a bunch of new features to improve users' chat experience. The update was first released for BlackBerry 10 and Android users, before being available for iOS earlier this month. IBTimes UK reveals the top reasons why this latest BBM version is significant.
Free video calls over BBM
The BBM video feature the beta version of which BlackBerry rolled out to iPhone and iOS users over past couple of months is now available officially. The feature allows users the ability to video-call through BBM. This has been one of the most requested features. The company says beta release had hosted millions of video calls in last few weeks. BlackBerry 10 users have been enjoying video calls for a while now.
Sign up with phone number
The BBM update brings iOS and Android users to create a BBM account using their mobile number. Earlier an email address was required, but now you can use both options. This is also one of the top-requested features, as it speeds up the sign-up process, resetting passwords and finding friends to chat with.
Discover screen
Another key element in the update is the new Discover screen, which can be accessed from the BBM main menu. This screen is the place where you can find BBM sticker also learn more about content, subscriptions and other services.
Chat with 250 contacts
BBM update adds a group chat feature with as many as up to 250 contacts. When you messages, those who are in the group receive it. Not only text messages, you can send stickers and other content such as photos, voice notes and Glympse locations. The group chat option can be found under the More menu. To get started with this feature either tap the blue button in the lower right (on BBM chats screen) or tap the three dots option in the upper right then select Start Group Chat.
Retract stickers and files
Earlier in April BlackBerry added a feature in BBM for Android, iOS and BlackBerry 10 users that allows to retract messages and pictures that are sent mistakenly. This feature was earlier available as a part of BBM subscription only. With the latest update you can retract stickers, files and other content sent through chat.
Apart from these BlackBerry has added a bunch of improvements for BBM for iOS and Android.
For iOS:
Mute incoming chat notifications for 1:1 and group chats.

Share photos from your Photos app to BBM (previously, you had to be in BBM to share pictures).

Choose to hide message preview in notifications.
For Android:
Share content directly to frequently contacted BBM friends (Android 6.0+) through Android direct share framework, without having to open BBM.

Set a duration for muting notifications.
If you have not update yet, head over to BlackBerry World, Apple App Store or Google Play Store to download the latest version of BBM for your respective OS.