BlackBerry has just announced the roll-out of a new update, bundles, Private Chat and material design makeover, to instant messenger service across all platforms BlackBerry 10, Android and iOS.
The Private Chat ensures complete privacy over the messages, while keeping the sensitive messages discreet.
So what happens when you use Private Chat? It will not display names, profile photos and the chat ends up automatically after a short period of time.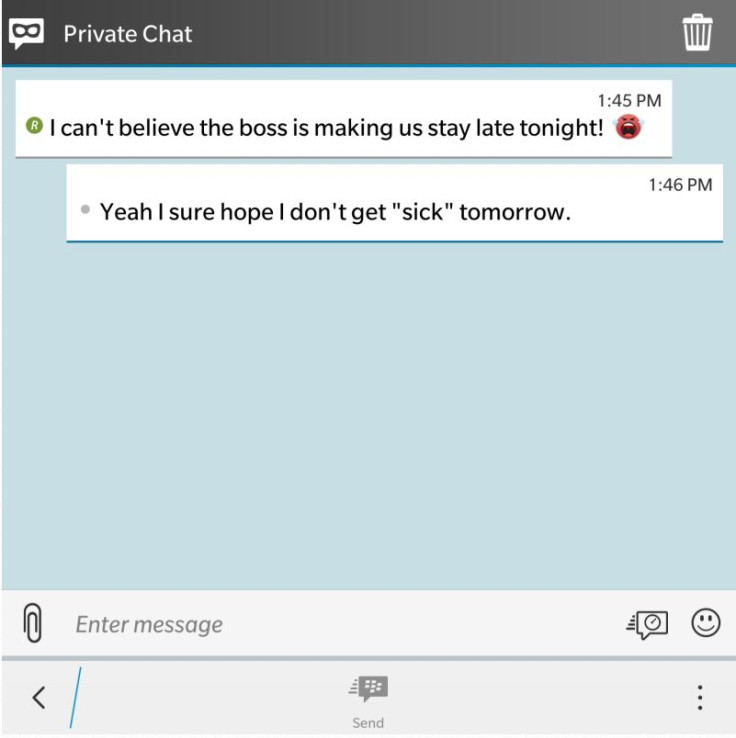 The new Privacy and Control Subscription bundles the Private Chat, replacing the existing Timed and Retracted Message Subscription. Following are the notable changes in the Privacy and Control Subscription worth just $0.99 a-month.
Timed messages and pictures
Retract messages and pictures
Edit Message: (Which is also new to the subscription. Made a mistake? Now you can retract it, change it, and send your message again.)
The Android version of the messaging app receives a complete overhaul, based on the principles of Android Lollipop's material design that includes the following features.
What's new
Added a new way to organize your ever-growing sticker collection
Implemented a new "quote message" feature so you can reference previous messages in your chat
Updated the way font sizes are rendered on iOS. iPhone users are going to love that their BBM font size is based on the size selected in system settings.
Check out the official BlackBerry blog to know more about BBM update.