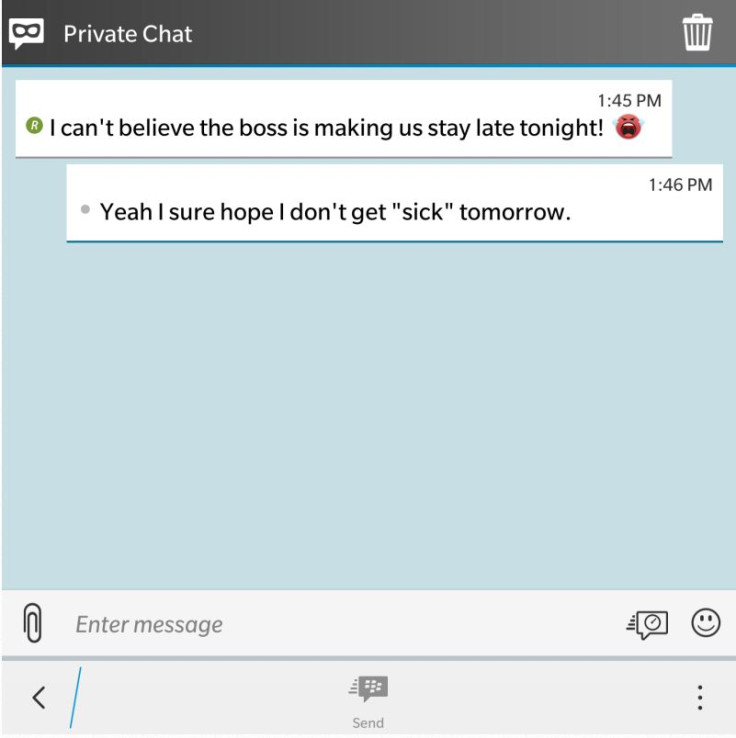 BlackBerry recently released a major upgrade for its instant messenger application, which adds a new feature, Private Chat, to ensure full privacy and keep sensitive messages discreet.
The new Privacy and Control Subscription integrating Private Chat replaces the existing Timed and Retracted Message Subscription. The Privacy and Control Subscription includes the following changes;
Private Chat
Edit message – If you have made a mistake in the chat you can retract it, change it, and send your message again.
Timed messages and pictures
Retract messages
All existing Time and Retracted Message subscribers will be upgraded to the new Privacy and Control Subscription, without any additional cost.
Check out the guidelines suggested below before you get started with Private Chat:
When you accept taking part in a Private Chat it means you have confidential information to exchange with a particular contact.
If someone decides the chat is over, the chat is deleted from both sides. This gives you the freedom to chat freely knowing what you say will be deleted from the other user's device.
Only two people can have a Private Chat at a time. As names and profiles will not be displayed in Private Chat, it is limited to two users to avoid confusion regarding who is saying what.
Only one Private Chat at a time can be had, as multiple private chats occurring at the same time could create confusion.
You need to stay engaged in Private Chat. In case you forget about the chat or, leave it inactive for a minute or so, the chat will be deleted from both sides.
Do not mention each other's name in the chat. BlackBerry has removed the names and photos of both users engaged in chat to ensure the personal information stays hidden.
Head over to official BlackBerry blog to know more about the rules for Private Chat.