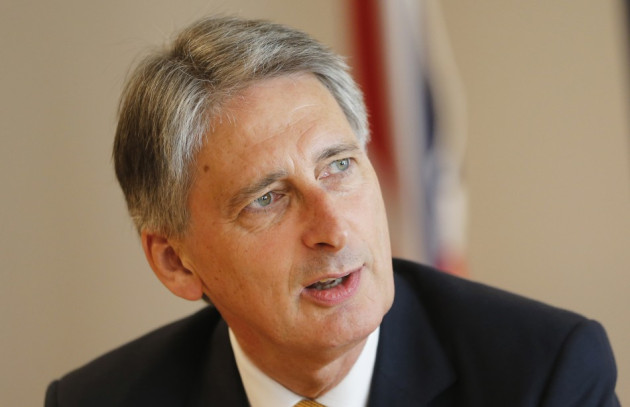 Government lawyers have tried to delay a high court hearing that could overturn the ban on UK troops handing over prisoners to Afghan authorities.
The court is due to consider whether the ban, imposed in May, will remain in place. But lawyers for the government have tried to have the hearing put back, after receiving "secret information" in relation to the case.
The government banned prisoner transfer safter Serdar Mohammed was handed over to the National Directorate of Security (NDS) in Afghanistan, where he was tortured into saying he was a member of the Taliban.
Lawyers acting on behalf of Mohammed bought a claim against the UK government in regards to the legality of his transfer to the NDS.
Mohammed, a father of two young children, was captured by UK forces on 7 April, 2010. He was kicked and punched by UK soldiers.
He was kept by UK authorities for months, and was only transferred to the NDS Lashkar Gah on 25 July, where he was kept for two months before being moved to another NDS detention centre.
While he was detained, Mohammed was severely beaten regularly. Hooded, he was handcuffed to a bar above his head so his feet only touched the floor. They also tortured him by holding his genitals and twisting them until his penis bled, causing "indescribable" pain.
Eventually, he was forced to put a thumbprint to a document that connoted a confession to his Taliban affiliation. Mohammed, however, is illiterate, so did not know what he confessed to.
In November 2010, Mohammed was moved to the Afghan National Detention Facility, where he currently remains imprisoned. He was sentenced to 16 years, which was later reduced to six years, although he has never received any written confirmation.
Government request rejected
As a result of Mohammed's claim, which followed another similar case of prisoner torture by the NDS, the ban on handing over detainees was sanctioned by defence secretary Philip Hammond.
This is an interim ban, however. The High Court will decide whether to make the ban permanent in a review starting next week - but the government attempted to postpone the date after gleaning new and previously secret details.
Lawyers for the government said: "The secretary of state for defence has received new information that will require consideration by him and reassessment of his position in relation to this case."
They applied to have the judicial review hearing adjourned to a later date and suggested the court view this new information in a closed session that would exclude the public and Leigh Day & Co, Mohammed's lawyers.
This request was rejected. Lord Justice Moses said he could not consider the secret information in a closed hearing and would not delay the hearing, but added that this is subject to change.
Richard Stein, the human rights lawyer representing Mohammed, said: "If the Bill had been law today, the defence secretary's application for an adjournment would have been heard in secret, and it is likely that the adjournment would have been granted without the claimant ever knowing why.
"The judge ruled today this cannot be done under our current law, and long may it be so.
"If the government succeeded in its application to adjourn, the case could have disappeared for months - and possibly forever - and we would not have known the reasons why, even though there is already a large amount of material in the public domain which shows there are massive problems about allowing the transfer of Afghan prisoners."