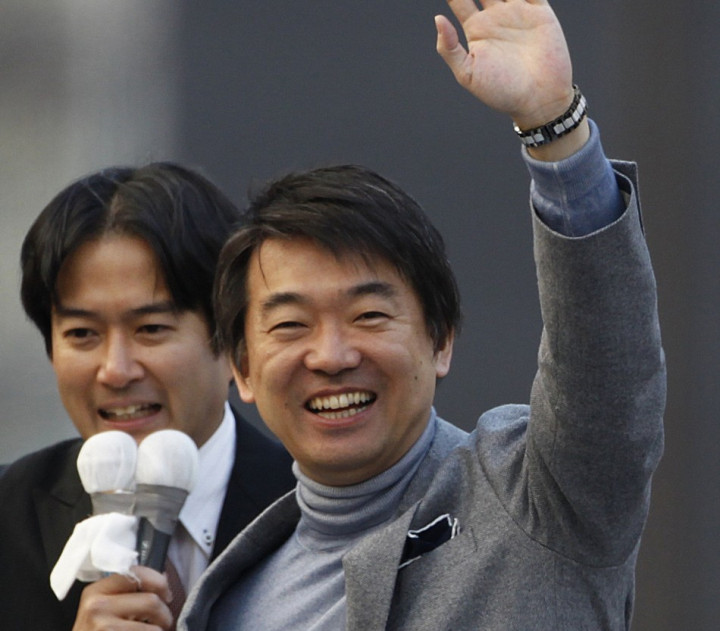 A Japanese politician has risked international condemnation by claiming American troops used local women as prostitutes during the US occupation of Japan after World War II.
Osaka Mayor Toru Hashimoto was responding to US criticism of his original comments, which played down Japanese troops' use of women from neighbouring countries as prostitutes during the conflict in the Pacific.
Earlier this week, Hashimoto, who is also co-head of the newly-formed Japan Restoration Party, said that "comfort women" sex slaves were "necessary" to "maintain discipline" for the Imperial army before and during the Second World War.
When the US State Department described the comments as "outrageous and offensive", Hashimoto said on Twitter: "During the period of the US occupation of Japan the United States also utilised Japanese women.
"It is intolerable to justify Japan's utilisation of comfort women. But it is unfair to criticise only Japan.
"The United States should directly face what the US forces were doing during the occupation period, especially to women in Okinawa,"
Okinawa has become home to several major US military bases since World War II, and today hosts nearly three-quarters of the 50,000 US military personnel deployed in Japan, whose presence on the island has long triggered anti-US military sentiment.
'Appalled and indignant'
Hashimoto's original remarks pertaining to Japanese troops caused an outcry all over the world, particularly in neighbouring South Korea and China which, historians say, provided most of the 200,000 women who were kidnapped and forced to work in Japanese military brothels.
"For soldiers who risked their lives in circumstances where bullets are flying around like rain and wind, if you want them to get some rest, a comfort women system was necessary. That's clear to anyone," Hashimoto said.
Hashimoto, 43, also added that the US troops based in Japan today should patronise the local sex industry more, to help reduce rapes and other assaults.
"We are appalled and indignant about the Japanese politician's comments boldly challenging humanity and historical justice," Chinese Foreign Ministry spokesman Hong Lei said.
US State Department spokeswoman Jen Psaki said the trafficking of women for sexual purposes was "a grave human rights violation of enormous proportions."