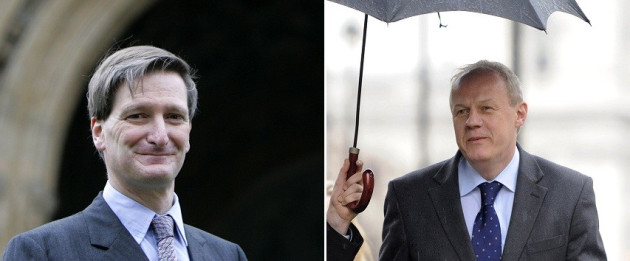 A rowdy gang including future attorney general Dominic Grieve tipped future police minister Damian Green off a bridge and into a river during a college jape, it has emerged.
Green was grabbed by the group and carried aloft to a bridge in Oxford, where he was dropped 12ft into shallow water. The incident happened in 1977 when Grieve and Green were students at Oxford University.
The episode, recently found in the archives of a student newspaper, is likely to do nothing to dispel the image of the government as a bunch of loutish hooray-henrys. The Conservative party has taken steps to cleanse itself of that image but the past antics of many of its most senior members continue to haunt it.
Behind the report in Cherwell newspaper were Channel 4 politics correspondent Michael Crick and acclaimed documentary maker Eammon Matthews.
They wrote: "The whole affair started at the end of the Magdalen guest night dinner where Green and Ceiri Roberts, this term's Union returning officer, were guests.
"Green was grabbed by about a dozen Magdalen undergraduates and some of their guests, and forcibly carried to the bridge over the Cherwell at the back of the college. Green was dropped from a height of 12 ft into one-and-a-half feet of water.
"In his fall he missed being impaled on some rusty spikes by only a few inches. Fortunately, it was his shoulder which hit the stony bottom first."
Grieve was temporarily banned from the union as a result. Today he is the attorney general and recently spoke out on how important it was to punish hooligans.
Police minister Green was furious about his dunking and told Cherwell at the time: "I could easily have hit my head on the bottom, been concussed, and drowned."
Grieve was left frustrated by his ban and told Cherwell: "This has effectively prevented me from being able to apologise to Damian in the way I want to."
Neither would comment this week on the episode.