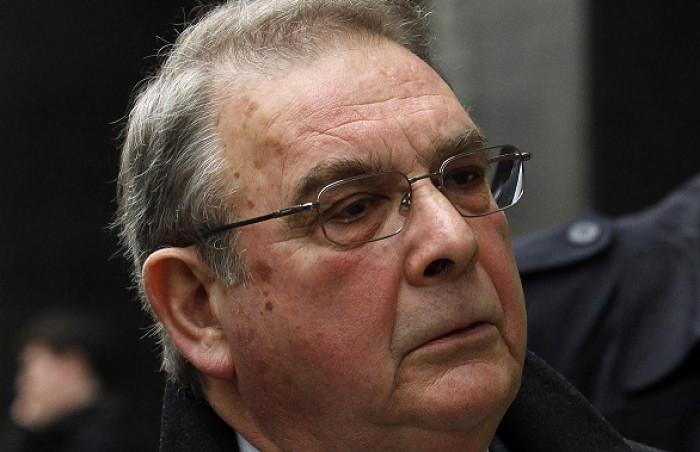 A Tory peer has been charged with one count of fraud over allegations he was "clocking in" to receive his daily £300 House of Lords allowance. Lord Hanningfield is accused of claiming the total allowance allowed for appearing at the House of Lords despite spending as little as 28 minutes there in 2013.
The former leader of Essex County Council was allegedly filmed during an undercover report by the Daily Mirror spending less than 40 minutes at the House of Lords in 11 out if 19 occasions. During these occasions, he was reported to have not underdone any Parliamentary work, such as take part in any votes, discussions or meetings.
Hanningfield, also known as Paul White, has now been charged with one count of false accounting in relation to daily allowance at the House of Lords. He is due to appear at Westminster Magistrates Court on 29 October to face the charges.
Lawyers representing Hanningfield said it is "dishonest" to claim the peer was not undertaking any parliamentary work despite spending such a short time in the House of Lords.
A spokesperson for Hodge, Jones & Allen said: "The allegations surround dates where Lord Hanningfield spent between 28 minutes and 38 minutes at the House of Lords before departing due to ill health, continuing to conduct his parliamentary work at other locations. Daily allowance and travel expenses were claimed for these dates.
Bringing the case, Scotland Yard alleges that Lord Hanningfield was dishonest in claiming the daily allowance and travel expenses on the basis that he spent such a short time attending the House of Lords that he could not have undertaken any parliamentary work and that, as a result, it was untrue and misleading that he undertook work.
Daniel Godden, representing Hanningfield, added: "We will be fighting this charge all the way. My client is very disappointed that the Crown Prosecution Service is pursuing any offence in respect of his claim for expenses.
"He has cooperated with the police inquiry into his expenses and has always maintained that he conducted Parliamentary work both prior to, and after, attending the House on the requisite dates in July 2013. Any day where he left the House after a short amount of time was linked to his continuing ill health, which was documented in evidence given to the Scotland Yard inquiry.
"The individual member must determine whether or not they have undertaken parliamentary work, which entitles them to the daily allowance of £300 or a reduced rate of £150. The concept of parliamentary work is so wide that we believe Lord Hanningfield has made it clear in his interview under caution that he subjectively was of the view that he was entitled to claim the daily allowance for carrying out parliamentary work."