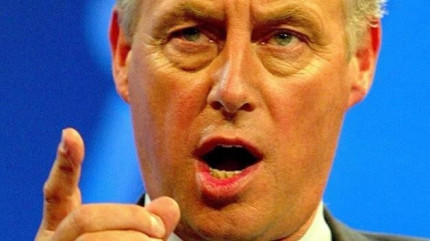 A senior Tory has delivered a stinging attack on energy company bosses who left thousands of customers without power over the Christmas break, accusing them of behaviour "typical of a monopoly".
Chairman of the commons energy committee, Tim Yeo, said the representatives of the power distributors had displayed "utter complacency" and of failing to show any concern for its customers.
His assault came as bosses from the leading distributors - Scottish Power, UK Power Networks, Scottish and Southern Energy, Electricity North West, Western Power Distribution and the Energy Networks Association - gave evidence to the committee on the blackouts which hit households for days following storms during the Christmas period.
Basil Scarsella, chief executive of UK Power Networks, told MPs: "We have a tried and tested system that comes into play when there's an emergency such as that.
"We knew that there were storms. We have a methodology that estimates the damage expected on the network based on the wind speeds. What we did not estimate accurately was the duration of strong winds, which resulted in significantly more severe damage.
"The other issue was that this was a national storm and it lasted over two or three days," which limited the extent to which companies could divert resources to each other, he said.
But with public attention focusing on energy companies' attitude towards consumers, their alleged monopoly position, and with customers still angry at the length of time they were left in the dark, Yeo hit out.
"I have to say, after 45 minutes, the tone of this discussion and its contents has been utter complacency from all of you. The trade body can't provide the most basic information on a totally predictable question.
"You have lacked any expression of real concern for your customers. It's absolutely typical of a monopoly, particularly monopolies whose charges are not very visible to the customers who have to pay them," he said.
The uncomfortable session follows a similar grilling given the energy suppliers last year during which they were accused of opaque charging regimes.
And, with Labour leader Ed Miliband targeting them with his pledge of an energy price freeze, all sides of the industry have found themselves under fire.