Toshiba could split its semiconductor business into a separate company
It was earlier reported that Western Digital could buy a minority stake in this new company.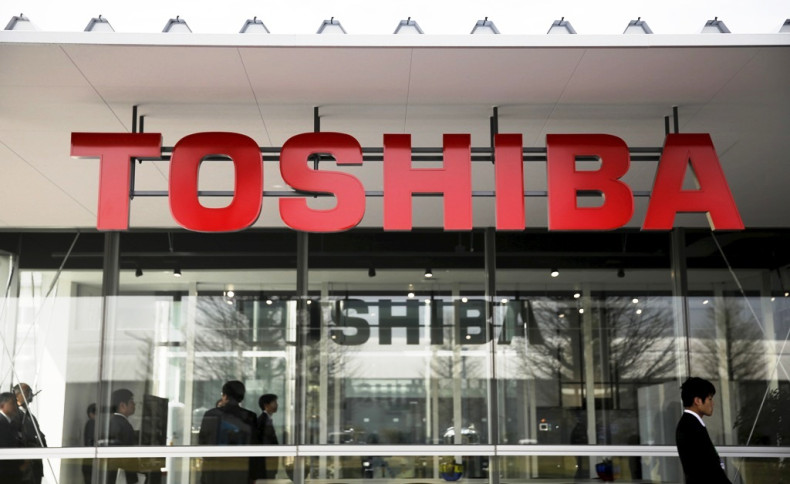 Japanese multinational conglomerate Toshiba on Wednesday (18 January) announced that it was considering the split of its semiconductor business.
"Toshiba positions its Memory business as a focus business, and is studying the possibility of splitting it into a separate company. However, at this point, nothing has been decided," it said in a statement.
This comes after Japanese daily Nikkei reported on 17 January that the company was mulling to spin off its semiconductor business and selling a partial stake in the unit to Western Digital.
Citing unnamed sources, the Nikkei had reported that the Japanese company was splitting its semiconductor operations and would likely sell a 20% stake in the same for between ¥200bn (£1.43bn; $1.77bn) to ¥300bn.
It was also said that apart from America's Western Digital, which already jointly operates a key flash memory plant with Toshiba in Japan, a few investment funds had shown interest in acquiring this stake. The new company it was said would be formed in the first half of 2017.
Citing the same sources, the newspaper had further said that the stake sale would help reduce the pressure Toshiba is facing from its impairment loss in its US nuclear power unit. These funds, it was reported would be used to finance Toshiba's short-term finance requirements apart from helping to raise bank loans and other funding required for both capital investment and research and development. This it was said would in turn facilitate growth led by sales of flash memory chips, eventually lifting Toshiba's capital.
Sources had also told the financial daily that the new unit, in which Toshiba would retain a majority stake would be kept as part of the group's earnings. Further, it was said that this unit could be listed on the stock markets in the future.
However, the company in its statement did not confirm the newspaper's claims and said: "Toshiba promptly announces any matters that require disclosure."