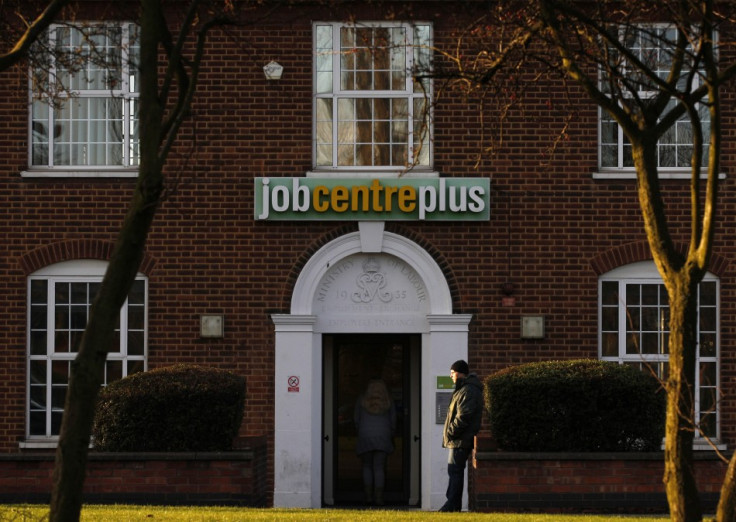 "Total" unemployment in the UK is about 6.3 million, more than two-and-a-half times the official government total, according to trade union figures.
The Trade Union Congress, using the US system of measuring the broadest possible levels of joblessness, has found unemployment at its highest level for nearly 20 years.
The figures show a vast increase on the UK's traditional measures of joblessness, the International Labour Organisation Rate, which stands at 2.68 million, and the claimant count, which is at 1.6 million.
The TUC claimed the figures paint a true picture of the job market, with many people forced into short-term work in the face of huge levels of competition.
ILO unemployment figures released in January saw the Labour Party claiming Britain to be in the grip of an "unemployment emergency".
The US, or U6, system incorporates long-term unemployment, recent job losses, redundancies and under-employment. UK calculations have been made up to October 2011.
The TUC claimed that while ILO unemployment, which calculates those who have been without a job for the last four weeks, was higher in the 1990s, there are 1.31 million people who are under-employed - working part-time because they cannot find full-time positions - which is higher than any time since April 1993, when it stood at 802,000.
"The headline unemployment figures are bad enough, but the true scale of joblessness is even worse," said TUC general secretary Brendan Barber.
"Over six million people are either out of work or under-employed. Tackling this crisis should be the government's No 1 priority.
"Our jobs crisis is not confined to those out of work. Nearly two million people are being forced to take low-paid, insecure, short-hours jobs because of a lack of proper full-time employment.
"This means people are taking home much less pay, which is putting a strain on family budgets.
He said that ministers' claims that there were "plenty of jobs out there" ignored the sheer number of people looking for work, as well as the suitability of the jobs available.
"Rather than seek to blame unemployed people for being out of work, the government should start helping them by putting proper resources back into employment schemes," Barber added.
"Unless we get people back into decent jobs and wages growing in line with prices again we will not secure a sustainable economic recovery nor get the deficit down."
A spokesman for the Department of Work and Pensions said: "Obviously the TUS has used a completely different system and not one that is used here in the UK. However, the key point is that it is better to be in work of any kind than it is to be totally out of work.
"It is important that people are taking those first steps into employment through part-time work or jobs in different sectors as it provides vital experience and skills that employers will look for when the economy and labour market improve.
"The current climate is tough for jobseekers, but we also want people to know that there are jobs out there, with around 463,000 vacancies in the economy and with Jobcentre Plus adding on average 10,000 jobs to its books every working day."
U6 unemployment in the UK gradually declined from over six million, dipping to 4.36 million in April 2001, before gradually increasing again to its current levels.
In January, Labour's shadow work and pensions minister, Liam Byrne, called on the coalition to change course in the battle against unemployment, which is either flat or falling in the US, Germany and Japan.