Toto Wolff reveals Mercedes' stance ahead of Hamilton and Rosberg's title showdown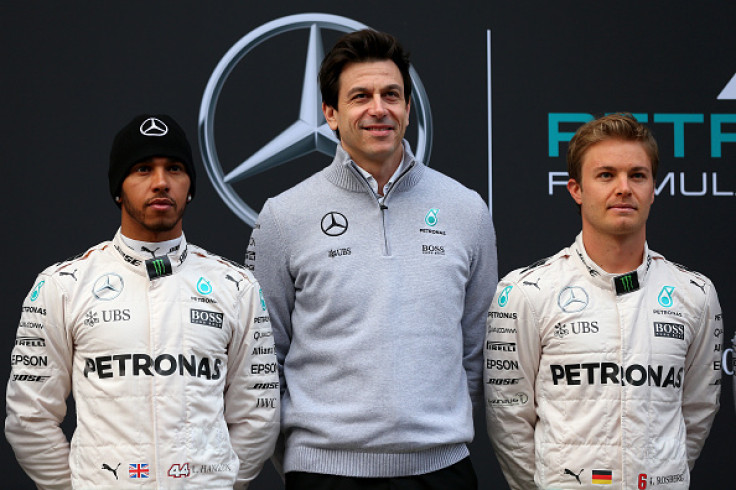 KEY POINTS
Rosberg leads Hamilton by 12 points going into the final race of the season.
Mercedes have made it clear that there will be no team orders for either driver.
Toto Wolff believes Nico Rosberg and Lewis Hamilton are both worthy champions as the Formula One reaches its climax in the final race of the season in Abu Dhabi this weekend. He said: "May the best man win." The German leads his teammate by 12 points and a podium finish will guarantee his first Drivers' Championship.
The Mercedes chief has echoed non-executive chairman Niki Lauda's sentiments and indicated that there will be no orders for either driver on race day (27 November) at the Yas Marina Circuit. The Silver Arrows team's main focus is to make sure that neither driver encounters reliability issues and can battle for the title on the track until the final lap of the race.
Wolff also praised the Mercedes team for maintaining their dominance over the rest of the field since the introduction of the turbo era three years back, which has seen them win three Constructors' titles and are ensured of a third drivers title following Hamilton's triumph in 2014 and 2015. There are major rule changes being enforced next year, with the focus being shifted back to aerodynamics. The German team's motorsport chief admits that it will be a major challenge after a gruelling 2016 campaign.
"To have the title decided between our two drivers at the final race of the season, for the second time in three years, shows just how closely matched they are. It also shows how much this team has achieved. We can be very proud of that," Wolff said, as quoted on ESPN F1.
"But, as a group, we now have one very important final duty this season — to give Nico and Lewis the platform they need to battle it out to the flag. Both of them have been exceptional and either one would make a worthy champion. It's been a gruelling year for us all, with a record-breaking calendar and the added challenge of a new regulation set to prepare for in 2017.
"After such a battle of endurance, the winner can say without doubt that they earned it. We are all excited to see who that will be," the Mercedes chief declared ahead of the final race of the season.
© Copyright IBTimes 2023. All rights reserved.