Formula One boss Bernie Ecclestone was slammed by Singapore's media after he accused the city state of being 'just an airport' before it secured the rights to host the Grand Prix in 2008.
Ecclestone had hinted on Monday (21 November) that Singapore was being ungrateful for considering ditching hosting the Grand Prix in an interview with German magazine Auto Motor Und Sport.
In a commentary by Sports Editor Philip Goh, Channel News Asia accused Ecclestone of loving "above all else" the reported $65m (£52m, €61m) licence fee that Singapore pays every year to host the race.
It is believed to be the third highest fee after Malaysia and Abu Dhabi.
Channel News Asia said: " ... it's no secret Singapore wants to pay less. A lot less."
Claiming that Ecclestone was "speaking like a spurned lover" in his interview with the German magazine, the news channel said that Singapore had done much to raise the image of the sport and despite its short history, the Singapore Grand Prix has become "arguably Formula One's most successful race in Asia, living up to its "jewel in the crown" tag year after year."
It noted that despite falling attendance across the board and declining TV viewership numbers, Ecclestone "holds firm to the belief that the product he has helped develop for more than 40 years is worth a lot more."
"He would carry on squeezing every race organising country for every dollar that they can afford, and be damned if it meant those races are hosted at a loss," it said.
The TV station told the F1 boss in no uncertain terms: "You need Singapore more than Singapore needs you."
It said the common refrain was that Singapore was in a position of strength in current negotiations to extend the hosting of the Grand Prix, and acknowledged that the contract would be eventually renewed.
It also warned Ecclestone that the Singapore negotiating team are represented by "very clever men who could match with Ecclestone" and would not settle for anything less than the best deal.
"The fact Ecclestone saw the need to fire the first salvo hints at his weakening position. And I'm sure Singapore would know how and when to call his bluff," the TV station's Sports Editor Philip Goh said.
Future of F1 in Southeast Asia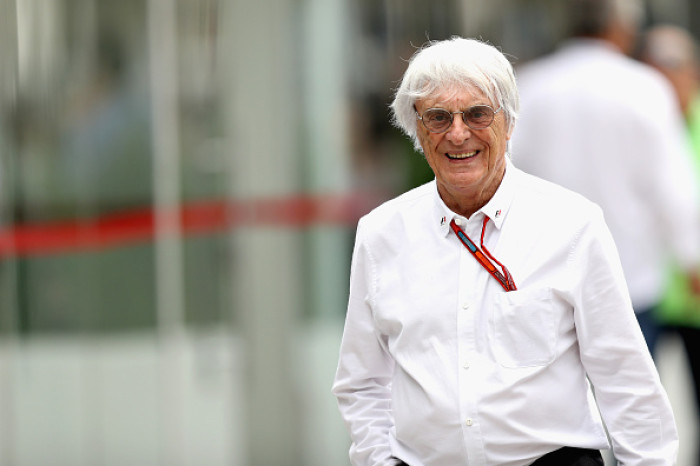 Channel News Asia said Australia is "one country that dares to declare the cost of hosting Formula One," noting that in 2015, it lost A$61.7m (£36m, €42m, $45m) despite 300,000 spectators at its Melbourne event. It has been recording annual losses of A$50m every year, with taxpayers in the state of Victoria set to bear the burden until the contract runs out in 2023.
In Singapore, Minister for Trade and Industry (Industry) S Iswaran had said in 2013 that it costs S$150m (£84.4m, €99m) a year to host the race, of which 60% is co-funded by the government. The race generates S$150m in incremental tourism receipts.
Malaysia has already said that it will not host the Grand Prix after 2018 due to declining ticket sales and TV viewing figures. Malaysia has been hosting its Formula One leg at the Sepang circuit since 1999.
Nazri Abdul Aziz, the Malaysian Tourism and Culture Minister said that the current agreement runs from 2016 to 2018. He said Malaysia was spending RM300m (£54.3m, €63.8m) a year for the race and was not recouping the money, the Malay Mail reports.
Channel News Asia pointed out that only four races — Austria, the UK, Monaco and Japan — are funded by private investors, while the rest are usually state funded or given huge government subsidies.
Ecclestone changes tune and says F1 wants to keep Singapore
In a surprising change of tune, Ecclestone told The Straits Times on Monday (21 November) that he hoped F1 will continue in Singapore. "Everybody is happy to be in Singapore and [we] don't want to lose Singapore."
When asked to clarify his comments made to the German magazine, he said: "My words were taken in a funny way. What I said was simple — no decision has been taken yet. Negotiations are ongoing and will be sorted out shortly ... before the end of the year, I'm sure."
"We want to extend long-term. We'll see what happens," he told the newspaper.