Former Tottenham midfielder Alex Pritchard has revealed that he could not wait to get out of White Hart Lane after signing for Norwich City. The 23-year-old was not afforded a first team spot and hopes to realise his potential in the Championship after spending months on loan at different clubs such as Peterborough, Brentford, Swindon and West Bromwich Albion.
He made only two first team appearances for the first team in his five years at the club, which has stunted his development, something he hopes to remedy with Norwich. The Canaries are on a rebuilding phase after being relegated from the Premier League last season and Pritchard is among the few players they are hoping will help them get back into the first division next season.
"It was a bit disappointing to finally leave Spurs. But in the end I couldn't wait to get out of there. They just never gave me a chance," Pritchard said, as quoted by the Mirror, following his exit from Spurs.
The midfielder was on the verge of signing for Brighton, who were also interested but decided to move to Norwich, However, he was quick to apologise to the Seagulls and insists that he chose Norwich as he could not play for both clubs and the Canaries provided him with better options.
"It was just one of those things that happen in football. I had to make a choice because I can't play for both clubs. I was never actually close to signing for Brighton and all that matters is that I am a Norwich player now. So all I can do is apologise to Brighton," he added.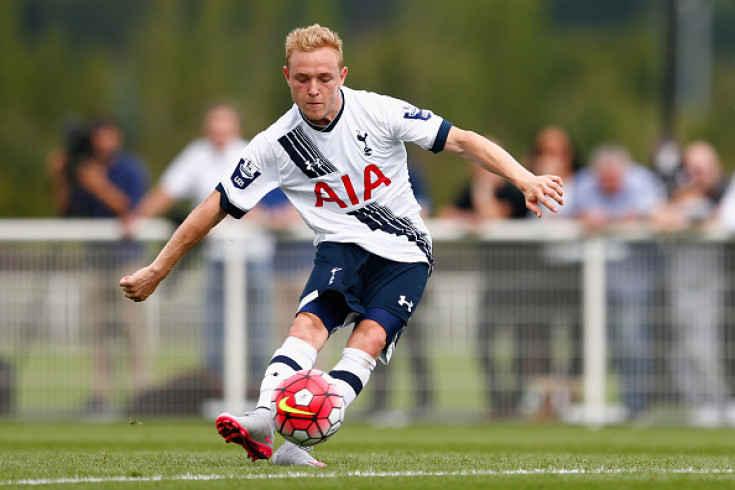 Meanwhile, Tottenham have made two signings thus far in the form of Victor Wanyama and Vincent Janssen and are looking forward to next season in a bid to challenge for the title yet again. The north London club finished the recently concluded campaign in third spot, despite going closest to winning the title in years.