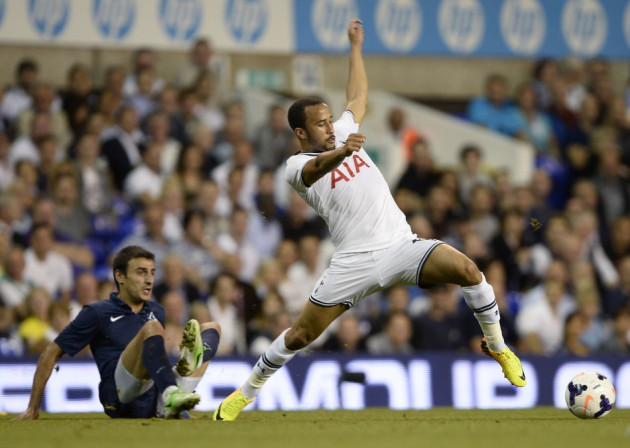 Andros Townsend says he doesn't want to get caught up in the fanfare surrounding his potential with the Tottenham winger recently being compared to Gareth Bale and Bayern Munich star Arjen Robben.
Townsend has worked extremely hard to get his opportunity in the senior ranks having previously had some nine loan spells away from the club in the last four years, with his most recent stay at QPR his most successful to date.
As a result Roy Hodgson has chosen Townsend for England's World Cup qualifiers and the 22 year old has subsequently been compared to Robben as well as Bale, but he isn't letting the praise go to his head.
"It's wonderful when people say such things but football is a tough world - and as quickly as you can be flavour of the month, you are only ever one or two bad games away from being slated," he said, according to the Daily Express.
"These top players have been performing consistently for years at the highest level. If I ever achieve half as much as these players, I will be very happy.
"To be the new Bale, the new Robben, the new Aaron Lennon, is not something I strive for. I want to achieve things in the game like them - but ultimately I want to make my own name in the game and be Andros Townsend."
Townsend will take part in England's final World Cup qualifiers with Montenegro and Poland and will hope to get an opportunity to impress and seal his place in the squad for Brazil next year.
Two wins are a must for the Three Lions as they currently sit at the top of Group H by just one point. Both Ukraine and Montenegro are hot on the heels of the side and will be hoping that England slip up.