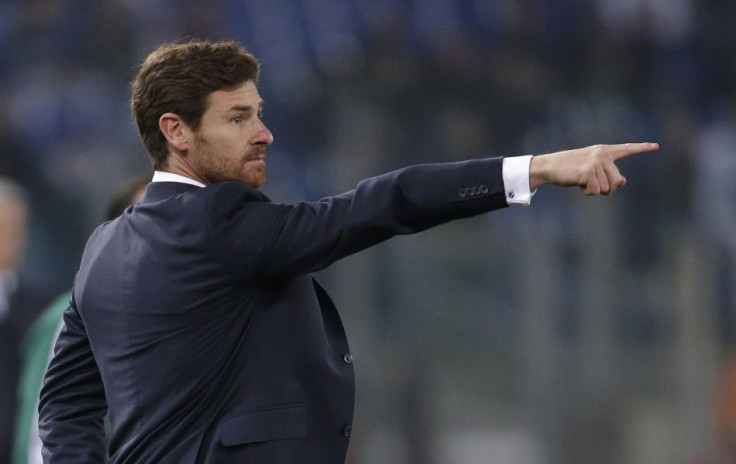 Tottenham manager Andres Villas-Boas has conceded that qualification for the Champions League is now out of his hands. Spurs will have to rely on Arsenal and Chelsea slipping up in one of the final two games to achieve a top four finish.
The White Hart Lane side drew 2-2 with the Blues on Wednesday evening. The result keeps them in fifth place, one point behind the Gunners and two behind Rafael Benitez's men.
"... what we must do is win the next two games and hope someone slips up. Hopefully, there will be a slip-up. The Premier League is unpredictable. Arsenal have had all this time to rest and it won't be easy for Wigan to play so early after an FA Cup final. Chelsea have a difficult game at Villa, while we have an extremely tough game at Stoke. But we need to take this performance into our last two games," the ex-Stamford Bridge boss said.
Brazilian midfielder Oscar opened the scoring at the Bridge on Wednesday, before Emmanuel Adebayor equalised with a brilliant effort from outside the box. Ramirez then restored the home side's advantage but Iceland international Gylfi Sigurdsson earned AVB a draw with a late finish.
Spurs now play Stoke City at the Britannia on Sunday, while Chelsea travel to Aston Villa on Saturday. Arsenal, meanwhile, will not play till 15 May, when they host FA Cup finalists Wigan at the Emirates.
The final round of matches will be played simultaneously, with Chelsea hosting Everton, Spurs playing Sunderland at home and Arsenal travelling to St James' Park to play Newcastle United.
As things stand, Spurs need one of either Arsenal or Chelsea to lose before the end of the season, while they themselves must win both their remaining fixtures. And centre-back Michael Dawson knows this.
"It's out of our hands if Arsenal win their two games. We'll keep fighting. We've got to keep going," Dawson said in an interview after the draw against Chelsea.