Tottenham manager Andres Villas-Boas has warned his team of the consequences of poor performances in the final weeks of the present campaign.
Spurs are presently fourth in the Premier League, a point behind London rivals Chelsea and in the last available qualifying spot for the Champions League next season. And north London rivals Arsenal are four points behind. Unfortunately for the White Hart Lane club, both Chelsea and Arsenal have a game in hand.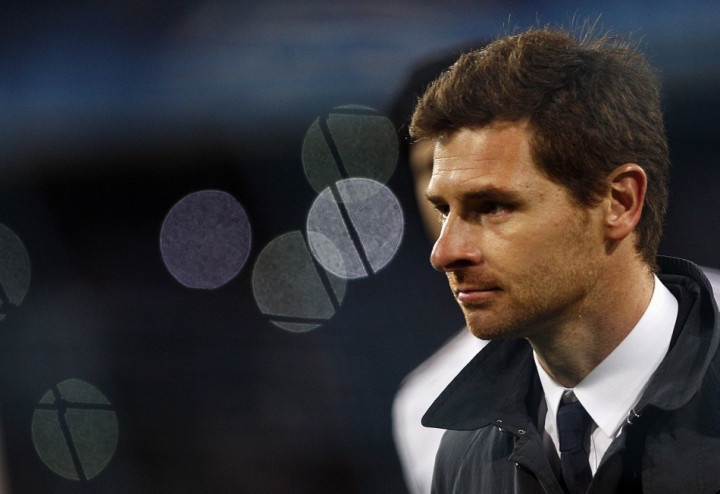 Tottenham fans will be unsettled by remembrances of last season, when they spurned a ten point lead over the Gunners to lose third place to Arsene Wenger and Champions League qualification to the Blues, after the latter's historic win in Munich.
And this season, the fact Spurs have lost two league games on the trot and three overall (against Liverpool, Inter Milan and Fulham) will worry the club.
"We have to get our act together for the rest of the fixtures to achieve our objective. We have done excellent enough to bridge the gap before, but now with two league defeats our opponents are closer to us and we have to recognise this change," AVB explained.
The ex-Chelsea boss has had a good first season at the Lane, helping them break a long-standing jinx at Old Trafford and leading them to the quarter final of the UEFA Europa League (they face Swiss side FC Basel). However, failure to qualify for the Champions League, given the strong early season performances, is not likely to be viewed kindly.
AVB has called for the fans' backing, as Spurs prepare to face Swansea City at the Liberty Stadium, on Saturday. The Portuguese tactician earlier admitted he expected the physical and mental pressure of competing in two competitions could tell on his players but insisted his squad was big enough to face the challenge.
"My message to the fans is that we are [on course for] our objectives. The lead [over Arsenal] is less than before but we have that margin because we were excellent doing our job so that doesn't mean we can't be excellent again. That is why we believe in the players and the job they are doing. We are also in the Europa League quarter-finals so these are all positive aspects for us," he concluded.
Tottenham play Swansea in Wales on Saturday, with kick-off scheduled for 3pm GMT.