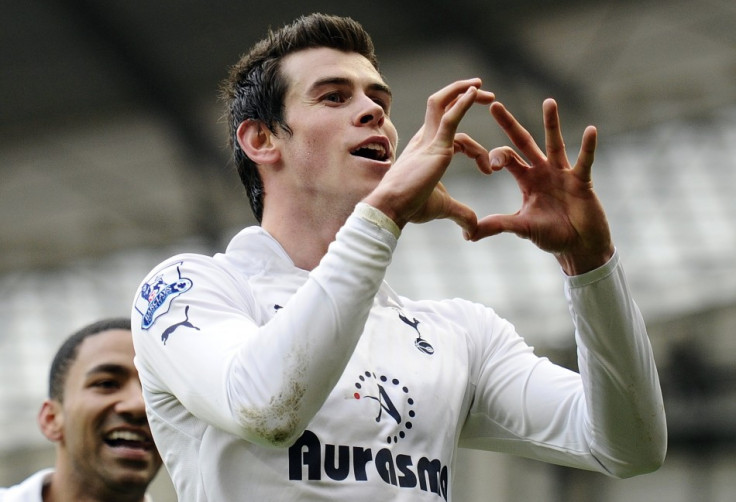 Barcelona's Brazilian full-back Dani Alves believes Tottenham's Welsh winger Gareth Bale could slot straight into Pep Guardiola's defensive line, if he ever joins the European champions. Bale's name has been regularly linked with Barcelona and Alves is confident the Welshman would thrive even at the full-back position.
"In the Brazilian school, the emphasis is on attacking but that doesn't mean I'm not a full-back. Take Gareth Bale, a player I love. He's a full-back in the Brazilian mould, he has a similar idea. In Europe [Spurs] play him as a winger, but in my team he'd always be a full-back," ESPN quoted Alves as saying.
"People get scared and play attacking full-backs as wingers. They think they will attack more, but often they attack less and less well. It happened with Roberto Carlos: as a winger, he was less effective, he needs to start his run sooner. Bale is more skilful and good as a winger, but at Barcelona he would be a full-back," the 28 year old added.
Alves, who has 3 goals and 17 assists to his credit this season, also talked about the high-tempo pressing game deployed by manager Pep Guardiola.
"The most difficult thing about Barcelona is not the way they play but the way of understanding the game. Tactically, I've improved under Pep, learning to do the simplest thing, which sometimes is the most difficult thing," he said.
"But the key is the way we pressure - and the first person to lead the pressure is our best player, Leo Messi. That's the starting point for an entire philosophy. I never thought that a team could pressure like we do: from minute one to minute 95, pressuring the ball and in the opposition's half. Pep's greatest success is convincing players, even great players, to do that," the Brazilian added.
Meanwhile, Bale's Tottenham teammate Sandro has claimed the Welshman would be interested in a move to Barcelona. Bale himself had earlier hinted, in an IBTimes UK report, he would find it hard to turn down a move to Spain if the likes of Barcelona and Real Madrid came calling.
"Gareth is calm, but I am sure that he would like to play at Barca," Goal.com quoted the 23 year old midfielder as saying, and adding, "I will work hard to play at Barca some day, because they are the best club in the world."