Manchester United have rejected a bid from Tottenham for French forward Anthony Martial, according to reports.
RMC Sport reported that Spurs made a concrete offer for Martial after missing out on signing Wilfried Zaha, who signed a new contract at Crystal Palace in May.
Martial's future at OId Trafford has been in doubt with United continuing to be linked with a move for Inter Milan winger Ivan Perisic.
Red Devils boss Jose Mourinho is reportedly keen on signing a left-sided winger who can play with greater defensive discipline than Martial.
Spurs are the only side in England's top four divisions yet to make a summer signing, despite the north London club having sold Federico Fazio, Clinton N'Jie, Nabil Bentaleb and Kyle Walker during the transfer window.
Left-back Danny Rose has also been linked with a move away from Spurs after he questioned the club's pay structure and ability to compete with other top clubs in the transfer market.
"I am reaching my peak and have probably only got one big contract left in me,'' the England defender was quoted as saying by Press Association last week.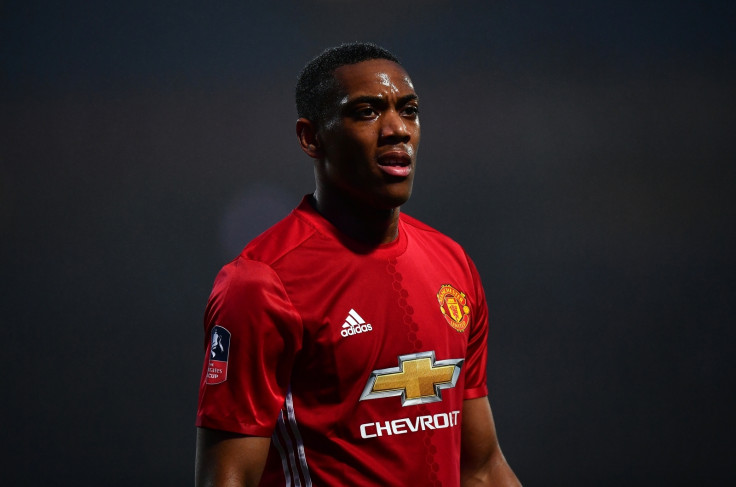 "Time is running out and I do want to win trophies. I don't want to play football for 15 years and not have one trophy or one medal.
"I will say this too, I will play up north. I don't know exactly when but I will get back up north and play some football somewhere. I have been away for over 10 years now and I don't get to see my mum that often.
"I'm not saying I want out, but if something came to me that was concrete, I'd have no qualms about voicing my opinions to anyone at the club.''
Rose made 18 league appearances for Spurs last season, scoring two goals. He has not played for the club since suffering a knee injury in January but is expected to return to action before the end of the month.